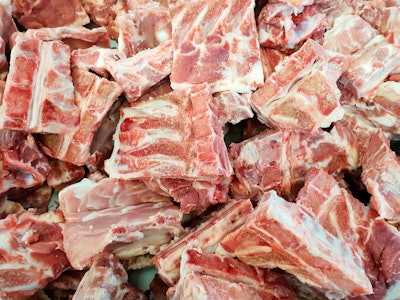 Dark Caramel | Bigstock.com
Smithfield Foods will permanently close 35 hog farms in Missouri and lay off 92 employees in October, according to reports.
Smithfield subsidiary Murphy-Brown LLC notified state officials that it is "reducing its hog farming operations" across the state and "must reduce its workforce accordingly."
The August 4 notice, sent to the Missouri's Department of Higher Education and Workforce Development, identified 35 hog farm operation sites. They included 13 sites in Newtown, 12 in Lucerne and 10 in Princeton.
The layoffs are slated for October 8. The notice said all affected employees have been offered the opportunity to relocate to another company facility if a position is available that does not displace other employees. Smithfield informed employees of the planned closures in May, according to a company spokesperson.
The news comes as Tyson Foods announced plans to close two of its plants in Missouri – in Dexter and Noel – as well as one in North Little Rock, Arkansas, and another in Corydon, Indiana.