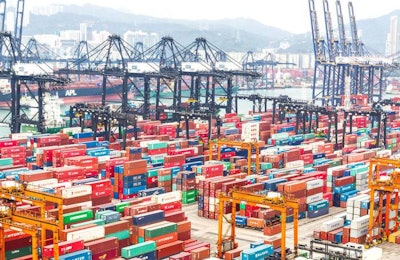 Buyers less able to determine origin, sustainability of soybeans when working with third-party traders
For companies looking to purchase sustainable soy, working directly with the farmers may be more effective than going through third-party traders, according to an international team of researchers.
The team investigated the origin of multiple commodities associated with high rates of deforestation, including South American soy as well as Indonesia palm oil, cocoa from Côte d'Ivoire, and Brazilian live cattle exports. They determined that 12-42% of the soy coming from Brazil, Paraguay and Argentina is sourced by third-party traders, according to Erasmus zu Ermgassen, a researcher at Université Catholique de Louvain and Trase and one of the authors on the report, which appeared in the journal Science Advances. Many of these intermediate traders did not provide information about the origin or environmental impact associated with their products, zu Ermgassen said.
"Currently, one third of deforestation is driven by commodities like soy, making commodity production a leading source of greenhouse gas emissions, biodiversity loss, and land conflict," zu Ermgassen said. "Simply, the origin of indirectly sourced commodities cannot continue to be a black box if we as a society and companies are serious about meeting the Paris climate targets, new EU due-diligence requirements, and corporate sustainability targets."
Feed companies looking to reduce their carbon footprint may need to engage with their suppliers about the origin of their soybeans if they want to be sure the soy is truly sustainable, zu Ermgassen said. Transparency is possible—the report pointed to Cargill as an example of a soy trader that is taking steps to include information about the origin of soy it acquires through third parties — but most traders still do not include this information.
"Historically, commodity markets were set up to ensure that commodities are fungible/exchangeable, with little emphasis on where they came from or how they were produced," zu Ermgassen said, but if a supplier will not adapt and provide the requested information, it may be necessary to find a new supplier.
"Ultimately, these are your environmental impacts and reputational and financial risks," he said.
However, zu Ergmassen also said the research highlights the fact that deforestation is too complex a problem for any one company to solve by itself.
"Feed companies must engage with sectoral sustainability initiatives, including the Soft Commodities Forum and Cerrado Manifesto, to participate in collaborative solutions to eradicating deforestation from commodity-producing landscapes," he said.