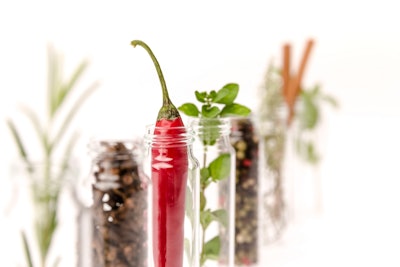 Acquisition of plant-based phytogenic feed additives company set to be finalized in mid-2022
Today Cargill announced it has signed a binding agreement to acquire Delacon, a leading expert in plant-based phytogenic additives, citing growing consumer and feed producer interest in plant-based feed additives as one of the motivations for the purchase.
"After a successful five-year partnership, Cargill and Delacon will build upon their combined deep history and long-term commitment to scientifically driven, sustainable customer solutions focused on animal health, feed efficiency and performance," said Adriano Marcon, president of Cargill's animal nutrition business. "We're excited to expand our animal nutrition offerings with science-proven additives."
The acquisition combines Cargill's global network and expertise in animal nutrition technologies with Delacon's pioneering knowledge and market experience in phytogenic feed additives, a category that uses a broad range of herbs, plants and their extracts, such as essential oils, to improve livestock and aquaculture performance and promote animal health.
The deal is expected to close mid-2022, subject to customary closing conditions. The terms have not been disclosed.
The acquisition will grow the global presence and distribution of both organizations, adding nearly 150 employees to Cargill's health technologies business, spanning more than 25 countries around the world.
The Delacon Hub in Engerwitzdorf, Austria, will remain "the center for phytogenic feed additives" after the acquisition.
Delacon's decades of phytogenic expertise
Phytogenics are standardized, specific and science-based combinations of bioactive compounds found in plants. The term phytogenic feed additive was coined by Delacon's founders in the 1980s.
"It is my responsibility to assure the frame for Delacon's future growth, developing our ability to thrive, and taking phytogenic expertise to the next level," said Markus Dedl, Delacon's chief executive officer.
"The acquisition will enlarge Delacon's scope for future innovations and make phytogenic feed additives more available globally," he said. "Together, Cargill and Delacon will accelerate the pace of innovation and drive strategic, long-term growth."