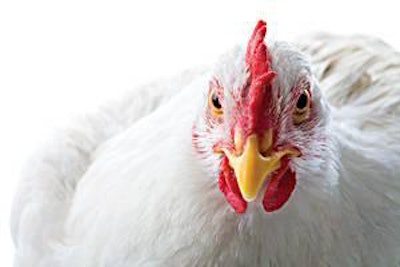 When the United States Department of Agriculture released its World Agricultural Supply and Demand Estimates report on January 11, many in the industry were skeptical of its outlook of increased broiler production in 2013. But Dr. Paul Aho, Poultry Perspective economist and consultant, said growth is the best thing for the market, for 2013 and beyond.
"It's a very plausible scenario that times will be really good for most of this calendar year. So why cut back? I don't see any motivation to do that," Aho said.
With broiler prices around $1.30 per pound, the industry as a whole is now mostly breaking even, Aho said. Since meat prices traditionally are lower in the winter, he expects the price to go up and make producing chickens profitable.
Poultry industry poised for growth
Growth in the poultry industry this year will be modest, Aho said, because of how 2012 went as a result of the drought and high feed prices. However, once processors start making more money, and nationwide production goes up when Sanderson Farms gets its proposed new plant built, the growth should really take off.
Adding to the optimistic picture is the prospect of increased line speed at plants, which the USDA has proposed. If that takes effect, each company could churn out more products without having to build more plants.
Aho feels upbeat that the demand for poultry products should go up along with the supply.
The 2012 drought may have hurt the poultry industry in terms of feed prices, but it has the potential to help it from the consumption side. While poultry producers rely on grains to feed their animals, cattle producers also need healthy rangelands to care for their livestock. As pastures have grown little grass, hay is in short supply and ponds have all but dried up, cattlemen have depleted their herds and driven up the cost of beef. It will take at least a year for those rangelands to be replenished, meaning cattle numbers will remain low and beef prices will continue to climb.
With that in mind, Aho said a consumer shift to a more affordable poultry product is realistic.
Overall meat consumption has dropped since the recession arrived in 2008, but Aho said as the economy recovers, people will likely begin consuming more. It may not jump back to the level it was before 2008, but it will move back in that direction.
The most troubling thing Aho said he saw in the USDA's report was that the U.S. ending inventory of corn at the end of August is forecast at 600 million bushels. Some analysts have even called that figure below pipeline. But Aho predicts that if it rains in the Midwest, and crops were planted in a normal time frame, the price of corn will start dropping in April.
More rain expected in US in 2013
Aho said it is very possible that the corn belt will get more adequate rain in 2013, and therefore create a greater grain supply and subsequent lower feed prices. Two of the most important corn producing states — Indiana and Ohio — are not suffering from a lack of moisture. Further west, Illinois, another key state, has a moderate level of moisture. But Iowa, which Aho calls the biggest player in the U.S. corn market, is not in good shape. Should the drought line shift 100 miles to the east, Aho said, problems with corn prices will likely persist. If it shifts 100 miles to the west, people can expect a bumper crop.
Historically, the United States has never had a major drought two years in a row, though it has occurred in alternating years. Keeping that in mind, Aho said the gamble of ramping up production is worth it.
He also thinks as other nations plant more corn and soybeans, the price of feed will not be this high in upcoming years.
The ethanol industry's demand for corn has slowed down since 2010, while countries like Argentina, Brazil, and the Ukraine have all ramped up production. All three are major players in the corn industry, and the U.S. even imported 20 million metric tons of Brazilian corn in 2012. Aho said strong corn crops from Brazil and Argentina are anticipated for 2013.
"In the last two years, the production of corn around the world has increased by 100 million metric tons. The rest of the world is coming on gangbusters, and I think the rest of the world is going to solve this problem. The world is going to be awash in corn within two years, and it won't matter what's going on in the U.S.," said Aho.
It is a similar situation with soybeans. Chinese hog producers started feeding their animals a healthier diet, which previously did not include much soybean. As they transitioned out of garbage and into soybeans, that drove up the demand for the crop. And South American nations, India, and even places in Africa have hiked soybean production. But that increased demand for soybeans will taper off, Aho said.
Keeping that in mind, Aho said this may be the last year that grain prices are a hindrance to poultry producers.
"If we're looking at 2014 to 2018, we won't be even talking about grain prices. Those days will be over. We will have moved on to other topics," he said.