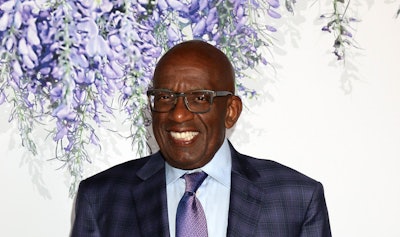 kathclick | BigStock.com
Al Roker, beloved TV weather anchor, has recently also become an aquaculture ambassador.
To mark Earth Week recently, Roker highlighted aquaculture's effects on climate change.
"From the Pacific to the Atlantic, a new, blue technique is taking hold. It's called aquaculture, and it's combating overfishing, climate change and saving many endangered species," Roker said on a Today show segment.
To those familiar with the industry, aquaculture may not seem so new, but it is seeing a rise in popularity as industry and government look for more sustainable ways to grow food.
"In a changing climate, we need to consider the environmental impacts of what we eat," said Danielle Blacklock, director of NOAA Fisheries Office of Aquaculture. "Adding more seafood to your diet is a climate-smart, earth-friendly choice, especially if it's grown here in the United States."
The U.S. imports approximately 90% of the seafood it consumes, according to Rafael Castellanos, chairman of the board of commissioners at the Port of San Diego, which established the Blue Economy Incubator (BEI). According to its website, the BEI "is building a portfolio of businesses and partnerships that deliver multiple social, environmental and economic co-benefits to the port and the region by removing barriers to entrepreneurs and providing funding, key assets, support services including entitlement and permitting assistance, and pilot project facilitation."
To date, the port says, it has committed US$1.7 million in funding, provided use of port-owned property, assisted with obtaining all necessary regulatory and operational permits, coordinated the installation of the pilot projects, and helped with community and media relations.
"We were looking for new and innovative ways to solve some of the big environmental challenges that we're facing," Castellanos said. "So this helps put people to work in a way that helps sustain ourselves."
Not all aquaculture directly benefits the animal feed and livestock industries, but several research projects and feeding trials are evaluating how seaweed can be used to reduce methane emissions from ruminants and reduce nutrient loss in fish farming. After receiving a US$2.9 million grant from the U.S. Department of Agriculture, the University of Vermont is considering the overall potential for organic seaweed ingredients in cattle feed.
As Roker said on the Today show: "The future of aquafarming is awfully bright."