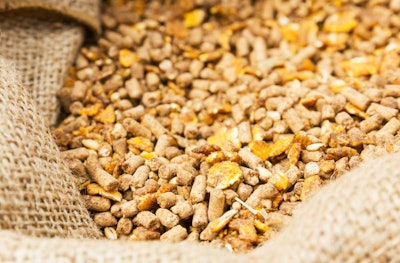 AFIA's Leah Wilkinson discusses what the Food Safety Modernization Act has meant for the animal feed industry and what to expect in the future.
The Food Safety Modernization Act (FSMA) was signed into law 10 years ago this month. While it took some time for the regulations to really come into effect for the animal feed industry — about four years ago — it is "now at the point where all of the animal feed and pet food industries are in compliance with the regulations," according to Leah Wilkinson, vice president of public policy and education for the American Feed Industry Association (AFIA).
But, as Wilkinson pointed out during a recent Feed Strategy Podcast interview, FSMA didn't necessarily make the animal feed industry any safer — safety has always been paramount — it changed the mindset of feed safety from reactive to proactive. The regulations are meant to prevent a safety issue or disease outbreak in the first place, rather than responding to them after they occur.
"Our responsibilities, for as long as we've been manufacturing commercial feed and pet food, that hasn't changed," Wilkinson said. "We've always had that responsibility to provide safe feed and pet food. But what has changed is some of those regulatory requirements and the language that we use."
The consistency required by FSMA means facilities' feed safety plans are readily available and outline each employee's responsibility.
"It's helped our facilities compile all of that food safety information into one place, into that food safety plan. It's provided the conversation within the facility about every employee's role in providing that food safety to the end product, so everyone knows their role now for that," she said.
Additionally, a feed safety plan is a way to illustrate everything that goes into producing a safe feed or ingredients.
"Our industry has always had a good story to tell and, because of the regulations, we now have the ability to clearly articulate that to regulators," Wilkinson said. "Not only are we telling that story to regulators, but the suppliers that we supply to and our end customers."
Pandemic halts inspections
In March 2020, when the COVID-19 pandemic caused shutdown orders across the U.S., animal feed production was deemed "essential," but physical inspections by state and federal regulators at facilities "pretty much came to a halt," Wilkinson said.
"While those haven't come back fully, there still are inspections that are happening, mostly at the state level," she said. "But that doesn't mean our facilities are not in compliance with the regulation. It's our responsibility to be in compliance every day, whether an inspector is there or not, and to be prepared for those inspections at any time."
What does the future hold?
2021 brings with it a new administration in the White House and, hopefully, the beginning of the end of the pandemic. With those, Wilkinson said she expects to see an emphasis on food safety and workplace safety.
"There will be a continued focus on potentially finalizing some of the guidance documents and some of the information the industry has asked for to help us better understand what the regulators are looking for," she said.