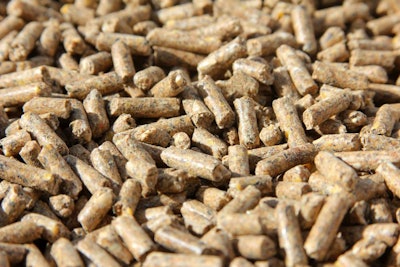 Feed Strategy magazine's most popular feature articles offer a glimpse at the most pressing feed industry issues of the last 12 months
Sitting down to write my last blog of 2020 and my annual "Top 10" Feed Strategy article list, the most popular content is a stark reminder of the unprecedented year we have endured. For example, when I wrote the January cover story "6 issues set to shape 2020 poultry feed production," the No. 3 most popular article of 2020, no one could have predicted what lie ahead. When the issue was distributed at the International Production & Processing Expo (IPPE), news of a previously unknown and deadly disease in China had just begun making headlines. Little did we know at the time, IPPE 2020 would be the last major in-person industry event of the year.
Clearly, the bulk of 2020's most-read content pertained to strategies for animal feed producers and nutritionists to navigate the challenges of the COVID-19 pandemic. Staff reporter Ann Reus authored our No. 1 feature of 2020 at the height of COVID's first wave. "Tips for slowing livestock growth due to plant closures" (FS June 2020) explored ways pig and cattle producers could buy time during processing and packing plant bottlenecks.
Feed Strategy's No. 2 most popular feature, "COVID-19 in your feed mill: Now what?" (FS May 2020), offered practical solutions from the U.S. Food and Drug Administration (FDA) should an outbreak occur in a feed mill and what it would mean for feed safety. "ASF, COVID-19 shape 2020 pig and feed production" (No. 7, FS May 2020) examined the ways the other major virus impacting animal protein demand and feed production, African swine fever (ASF), would impact production volumes and influence global trade.
Many wondered "How COVID-19 will impact 2020 global feed production" (No. 5, FS July 2020) after the dust began to settle and the different ways the world's largest feed producing country had been affected, "7 ways COVID-19 has impacted the US feed industry" (No. 8, FS June 2020).
Beyond COVID-19
Despite the unsurprising interest in COVID-related content, articles addressing animal nutrition challenges and best practices also performed well.
Nutrition editor Ioannis Mavromichalis' piece, "Formulation secrets revealed for modern piglet feeds" (FS January 2020), which explored vital ingredients and nutrients, ranked No. 4 and his April Feed Strategy article, "6 most important additives for ABF broiler production" ranked No. 9.
In addition, two Feed Strategy "onlys" ranked in the Top 10 again this year. The 2020 edition of the Top Feed Companies report, "129 global producers rank in 2019" (FS September 2020), came in at No. 6. This year's expanded report included 27 more companies producing 1 million metric tons of compound feed in a calendar year than the previous edition, thanks to the efforts of the WATT research team and industry insights from consultant Yu Yu.
WATT Global Media's "2020 Poultry Feed & Nutrition Survey: Poultry feed balances cost with market demands" (FS March 2020) rounds out our list at No. 10. The annual report looked at the leading feeding trends and concerns among poultry producers. Keep an eye out for the 2021 edition of the survey coming in Feed Strategy's March/April issue.
Thank you for reading in 2020 and wishing you success and health in 2021!
2020 Top 10 Feed Strategy articles ranked