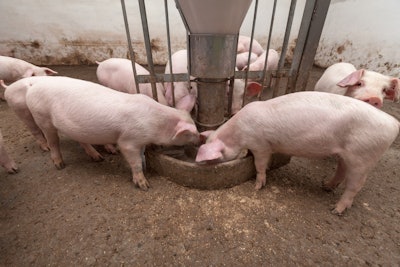 Igor Stramyk | Shutterstock.com
Good nutrition plays a key role in achieving a healthy pig herd, but also highly important are good biosecurity and good management practices.
Taking a "balancing approach" is needed, especially when producers must keep in mind that feed costs are presently high and animal diseases rarely come one at a time, said Alex Hintz, DVM, Novus technical services manager.
Pig industry's biggest disease challenges
African swine fever (ASF) might be capturing more headlines at the present time, although it has not yet emerged in the United States.
However, the health problems that are causing the biggest challenges in the U.S. can be found in many other regions.
"When it comes to viral disease right now, producers in the U.S. and globally are still struggling with PRRS (porcine reproductive and respiratory syndrome) and PED virus (porcine epidemic diarrhea) and the plethora of secondary bacterial infections that come along with those," said Hintz.
However, within the past several years, E. coli diarrhea has also been highly discussed.
"It seemed around 2021, conversations at our industry meetings for veterinarians, amongst my peers and amongst people worldwide have started to shift away from our typical PRRS discussions, and E. coli became the hot topic and a big challenge. A lot of the typical antibiotics that we used seemed to be struggling with it. So, we had to kind of sit back and think of more management practices that we used to do back in the 70s and 80s with different vaccines and different feed strategies. It was kind of a step back in the past but seeing how we can use current advancements to strengthen those strategies into the future," Hintz said.
Trace minerals such as copper and zinc also play a lot of roles in immune cell function, disease reduction and disease management, he said. And organic acids and medium-chain fatty acids are also shown to be effective.
However, a feed formulation that includes some of the most effective ingredients may not be feasible for some producers.
"In a perfect world, we'd be able to formulate the feed as robustly as possible, but today where we're dealing with higher feed cost, as well as lower profits and lower value per pig, you have to take a balancing approach and see what you can do to maximize both the feed sanitation side and the antimicrobial side to produce those pigs in a profitable and sustainable way," he said.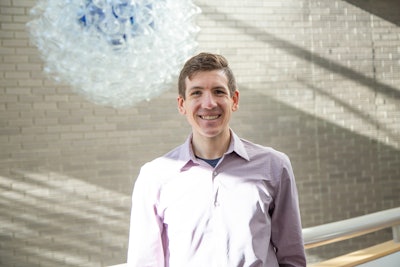 Dealing with multiple diseases
Hintz said another challenge with dealing with pig diseases is that they seldom come one at a time.
"If you're dealing with PRRS, if you're dealing with an enteric bacteria like E. coli, you're probably dealing with some sort of respiratory bacteria as well. So, there's not a lot of feed additive products out there that have that kind of broad-spectrum benefit on different classes of bacteria and different classes of viruses," he said.
"So, what we need to do is take an approach focused on what we can control with feed additives. Organic acids like ACTIVATE DA nutritional feed acid have demonstrated an antimicrobial effect against important enteric bacteria like E. coli and Salmonella and have anti-inflammatory properties. By using organic acids that can reduce the impact of enteric pathogens, producers can then focus their attention on treating and preventing the respiratory diseases that often occur with these bacterial and viral co-infections.
Looking forward
Hintz and his colleagues at Novus are looking toward the future and examining ways feed additives can maximize a vaccine response to prevent disease and allow the pigs to produce immune cells they need to fight off disease. For instance, he mentioned MINTREX bis-chelated trace minerals have demonstrated a quicker, more robust immune response to Mycoplasma hyopneumoniae vaccine in piglets compared to inorganic trace mineral sources. Hintz said formulating diets with organic trace minerals can be another strategy to optimize pig health.
But Novus and other companies are also looking at ways to address feed biosecurity and feed sanitation, while still providing production benefits such as growth and health.
ACTIVATE DA is shown to reduce the risk of transmission of PRRS, PEDv and ASF in the feed. But research is being done to address further benefits such as animal growth, productivity and health.
"It's kind of a novel avenue and novel arena that companies have only started looking at for the past three or four years, but feed sanitation is probably going to be one of the most important focuses and one of the easiest routes of disease introduction to control. Disease prevention and in-feed disease risk reduction will gain emphasis in the future because anything we can do to remove one avenue of disease introduction gives us the opportunity to focus on other biosecurity risks, like people and airborne viruses. In reducing the risks in-feed, we're able to strengthen our defenses against these other risk factors as well," Hintz said.