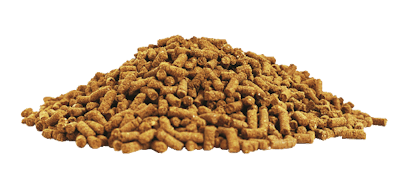 A new Cooperative Farmers Elevator (CFE) feed mill in Ocheyedan, Iowa, is expected to produce 3,000 tons of feed daily.
The elevators new state-of-the-art feed mill will stand 167-foot-tall. The new mill was designed to meet the demands of the rapidly growing livestock sector.
The mill should be completed by this fall, Steve Petersen, vice president of CFE's feed division told the Sioux City Journal. "We're pretty excited with how it's coming along."
The plans for the mill were originally announced in a December 2016 press release. "We are about half way through the process to complete the feed mill. A good majority of the steel work is done with most of the equipment just starting to arrive for installation," he said.
Crews will be working throughout the summer to complete the project. With more daylight hours, the company plans for crews to work extended hours to make the installation of the equipment go as fast as possible, Petersen explained.
CFE will be adding addition staff along with bringing in employees from existing feed mill locations when the new mill is completed.
Capacity and workload
The new mill will go through 70,000 bushels of corn a day and produce 780,000 tons of feed a year. In addition to corn, the site also hold soybean meal and other nutrient-filled ingredients. "The mill will produce about 3,000 tons per day with both pellet and mash feeds that will supply feed to a large portion of Northwest Iowa, Southwest Minnesota and Southeast South Dakota," Petersen said.
Increased traffic from the mill will not be an issue. "A new road will be constructed this summer to bring the main traffic flow in from the east. This will create less traffic and congestion in Ocheyedan. CFE will be building the road to the east to meet the new road that the county will construct to access from both the north and the south," Petersen explained.
Demand will provide an alternative for local producers to sell their grain back to the farmer-owned cooperative instead of selling to other sources outside of the area.
This mill is just one of eight mills the CFE owns. They also run an addition two that lease in Northwest Iowa. Other mills can be found in Southwest Minnesota an Southeast South Dakota. A September 2017 report from the Osceola County Daily said that the new mill would cost $22 million by the time its completed.