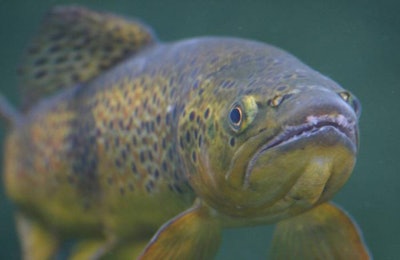 Sector has a goal of US$2 billion in exports by 2023
Turkey's aquaculture exports exceeded US$1 billion for the first time in 2020, according to data from the Turkish Statistical Institute.
The country's aquaculture exports have been steadily rising in recent years, with US$962.23 million in 2019 and US$879.59 million in 2018.
The main destination of Turkish aquaculture exports were the Netherlands with US$133.08 million, followed by Russia with US$131.9 million, Italy with US$121.45 million and Greece with US$81.24 million.
Turkey's main export products are trout, bream and seabass, and the country is Europe's largest fish provider and the ninth largest in the world.
Ramazan Özkaya, the head of the Central Union of Fisheries Cooperatives, said the Turkish aquaculture sector has a goal of US$2 billion in exports by 2023.
According to Alltech's 2021 Global Feed Survey, aquaculture was the year's fastest-growing protein sector, at 3%, and the company said the sector's growth is expected to continue.