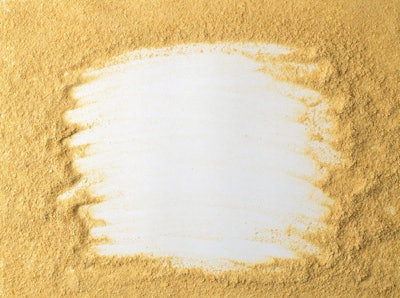 2021 to bring a swath of new single-cell protein options for aquaculture and animal feed
Single-cell proteins may remain an novel, and largely experimental, alternative protein for animal feed, but 2021 is set to bring a host of new options to the table.
Leaders from six top single-cell manufacturers outlined their plans for the future before an audience of more than 20,000 listeners last week, during a webinar hosted by F3 The Future of Fish Feed. One of the challenges in the single-cell protein space is that each product deals with different microorganisms, and consequently can vary greatly from the next, Larry Feinberg, CEO of Boston-based biotech firm KnipBio, told listeners. But for aquaculture, he said, that could also be a strength, offering niche and even customized solutions for myriad farmed fish species.
"When you have something like several hundred species in aquaculture, compared to something like cattle," Feinberg said, "we need the fast, dynamic, powerful opportunity that biotechnology offers."
KnipBio's first feed ingredient, which Feinberg said has been approved by the U.S. Food and Drug Administration for use in finfish and crustacean diets, will enter the market this year. But it won't be the only new single-cell option available in the coming months. The Scoular Co., NovoNutrients, Unibio and Calysta all described plans for product launches or new commercial-scale production during the webinar, with most planning to cater to aquaculture.
"We have long thought that aquaculture is the first and best fit," said David Tze, CEO of California-based NovoNutrients. "There's strong margins, the value chain needs alternative proteins, and the market size is solid. This is also the area in which we've made the most regulatory advances."
Tze said NovoNutrients had received regulatory approval in Japan in March for the use of its single-cell product, which uses CO2 as a substrate for the microorganisms, in all animal species. With the cost of carbon capture declining and protein prices rising, Tze said NovoNutrients aims to scale rapidly from a pilot project in Japan, set to begin this year, to global production by 2025.
Unibio's Uniprotien, which will be produced in a 6,000-ton plant under construction in St. Petersburg, Russia, is also gas-derived, with the company focusing on methane as a feedstock, according to business development director Paul de Pauw. Although Feinberg touted the potential of bioengineering single-cell proteins to fit specific dietary needs, de Pauw said the methane-derived protein will be non-GMO and certified organic.
Uniprotein has shown promise as a protein source for trout, salmon, sea bass and tilapia as well as pigs, de Pauw said, which will "give options to the organic sector, which is growing, and we intend to take a major place in the supply to that segment."
Calysta, which already operates a pilot plant in England, also has a 20,000 ton production facility under construction in China that will produce methane-derived single-cell biomass. Allan LeBlanc, Calysta's vice president of aquaculture, said the company published a paper at the end of last year detailing a trial of the protein in hamachi, which he said showed good outcomes at 17-20% inclusion.
"For us it was exciting because it's a fish and an application that has been really resistant to the replacement of marine protein," LeBlanc said, explaining that in previous trials hamachi have refused to eat diets including alternatives, especially vegetable alternatives, to fishmeal.
But other companies have turned to vegetables themselves for the production of single-cell proteins, including The Scoular Co., which plans to launch its new barley protein concentrate this summer with the construction of a new production plant in Jerome, Idaho, according to Mike Cici, global pathfinder for The Scoular Co.
Omaha-based Green Plains, which acquired Fluid Quip Technologies in January, already has a fermented vegetable protein on the market, a corn-based fermented protein that is designed as a co-product of ethanol production. Peter Williams, senior nutritionist for Green Plains, said the product has a superior digestibility compared with current ethanol byproducts, and that the company hopes to increase the product's protein concentration to more than 60% by refining its yeast blend. He said the company also plans to expand production from its 500,000 ton capacity to 1 million tons by the end of 2023.
Mark Rottman, CEO of iCell Sustainable Nutrition, which produces single-cell protein using food industry processing water, said that company also has an "aggressive expansion plan" in the works, with plans for three to four new plants in North America and Europe to be built in the next three years.