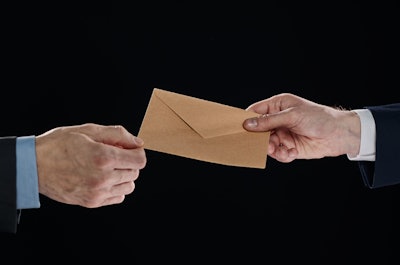 pro.sto | BigStock.com
The head of a regional animal health office in Vietnam is among several people charged in connection with giving or receiving bribes to allow the import of banned beef blood powder from Europe, according to reports.
Police in Ho Chi Minh City on September 8 arrested Bach Duc Luu, head of the Regional Animal Health Office No. 6, and Ly Hoai Vu, the office's deputy head, under investigation of taking bribes, VN Express reported. Staff member Nguyen Minh Thanh and inspectors Nguyen Van Trung and Tran Trung Nhan were also detained.
According to police, Tran Nguyen Binh and his wife Do Thuy Nhung established five companies to import animal feed ingredients. A previous investigation had found they imported beef blood powder from Europe, even though that product is prohibited in Vietnam. Binh and Nhung allegedly forged documents to change the name of the product to pork blood powder in order to facilitate the imports. They also allegedly changed the origin of the products and falsified health documents from the exporting country. They then allegedly bribed the animal health officials to allow the products to enter Vietnam through ports of entry. Reports said Binh and Nhung as well as many of their employees have been arrested for alleged smuggling and giving bribes.
Police said the officials have also received bribes from other companies. Nhan, one of the inspectors, reportedly said he and other officials have received VND12.8 billion (US$535,000) total in bribes. Of that, he said he and Luu kept VND4.6 billion and Vu kept VND3.2 billion.