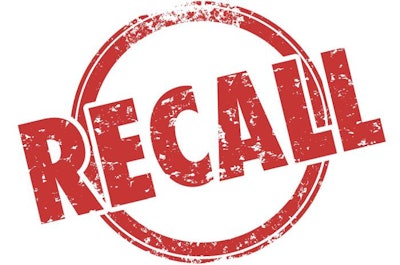 Hog grower pellets, poured block for beef cattle may not be safe for animals
The U.S. Food and Drug Administration (FDA) has announced two animal feed-related recalls in recent days.
The recalls involve hog grower pellets from Gramco Inc. and a poured block for beef cattle from Ridley Block Operations.
Gramco Inc.
Gramco Inc. of Springville, New York, is recalling bags of Hog Grower Pellets because the product contains levels of vomitoxin, a mycotoxin that could be harmful to swine growth and potentially fatal to young swine.
This product has a lot number of 47284 and it was produced on July 8, 2019. The FDA tested a product sample and has determined that the levels of vomitoxin in this lot exceeds its guidelines for swine feed.
The FDA notified the company of the results and that they were considered too high for swine feed and the company took immediate action. This product was sold to a retailer in the Bradford, Pennsylvania, area and was sold to end-users who either had it delivered to their farms for use or picked it up at the plant for use at home. Gramco has not had any complaints of animal refusal for intake or complaints of animal health issues or worse.
The product in question went into 50-pound bags that would have the Gramco Inc. logo on them.
Vomitoxin (deoxynivalenol) is known to cause vomiting, ulcer in the mouth, feed refusal and decreased body weight gain in swine of all age classes. Swine exposure to elevated levels of vomitoxin in feed for extended period may lead to intestinal and liver damages, kidney failure, immune system failure and eventually death.
The company said it is working with the FDA to institute a revised testing program to help prevent this in the future.
If customer have any of the recalled product, they are asked not to feed them and contact John Wallace at +1.716.592.2845 between the hours of 7 a.m. and 5 p.m. Monday through Friday.
Ridley Block Operations
Ridley Block Operations is voluntarily recalling one batch of Ultralyx 24-165. The product has been found to be out of specification, with elevated levels of non-protein nitrogen (NPN). The affected product could have adverse health effects on cattle.
This recall relates only to Ultralyx 24-16-5 with the batch/lot number EB01544949 printed on the package.
No other batch/lot number or other Ridley Block Operations products are involved in this voluntary recall. Only this specific batch and lot number of Ultralyx 24-16-5 is affected.
Ridley Block Operations has notified its customers of this voluntary recall. Product matching this batch and lot number should be removed from distribution/inventory and discontinued from feeding. Customers are encouraged to call Ridley Block Operations customer service at +1.334.834.6510 Monday through Friday, 8 a.m. to 4:30 p.m. CDT for instructions on what to do with affected product inventory.