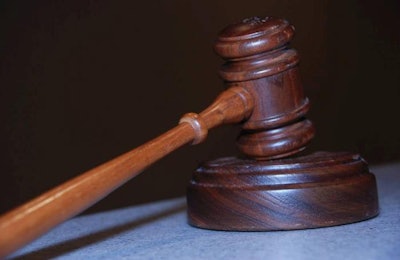 A judge on Tuesday threw out most of a proposed class action lawsuit against Archer Daniels Midland Co. (ADM), according to Law360.
Two horse owners allege contaminated animal feed products harmed their animals, but U.S. District Judge Jorge L. Alonso said most of the owners' claims did not have a legal basis. He threw out all of the counts except for a strict product liability claim.
The counts that were tossed include the horse owners' claims under the Illinois Food, Drug and Cosmetic Act that the law doesn't provide for a private right of action; claims of negligent misrepresentation and breach of express warranty, because the owners could not show that they bought the allegedly contaminated feed based on untruthful statements made by the company; and claims under the Illinois Consumer Fraud and Deceptive Trade law because, although ADM is headquartered in Illinois, the law requires plaintiffs to show the commercial activity that led to the alleged injury occurred mostly within the state. The judge will allow the latter claim to be amended, as the plaintiffs' horses died in Michigan and South Carolina.
Each plaintiff brought about a strict product liability claim. The judge threw out the one from the plaintiff whose horses died in Michigan because state laws protect companies from such claims, but he allowed the other claim because ADM hadn't sought to dismiss it.
The judge did not rule on ADM's request to strike the class allegations because the plaintiffs hadn't formally requested class certification.
The plaintiffs have until February 22 to file an amended complaint.
Monensin toxicity in horses
The plaintiffs sued ADM in July 2016, alleging the company's subsidiary ADM Alliance Nutrition Inc. manufactured horse feed contaminated with monensin, an ionophore animal drug approved for use in cattle and poultry feed to increase feed efficiency and prevent coccidial infections. Monensin is highly toxic and potentially lethal to horses, even at relatively low levels, according to the U.S. Food and Drug Administration (FDA).
Horses exposed to monensin may show a range of symptoms including weakness, unsteady gait, inability to get up, diarrhea, abdominal pain, excessive urination, heart failure or death. Acute toxicity may progress rapidly enough that the horse doesn't exhibit many symptoms prior to death. Monensin toxicity is rarely treatable, and the majority of horses die or are euthanized to avoid pain and suffering. Horses that survive monensin toxicity may suffer permanent damage to the heart or muscles and are unlikely to fully recover.
A horse's reaction to monensin will vary depending on the amount of exposure and the horse's individual tolerance based on the breed, diet and metabolism.
In August 2018, FDA issued a notice to make feed manufacturers and horse owners aware that monensin in horse feed is a concern.
The FDA said feed manufacturers making medicated feeds need to remain vigilant about taking appropriate steps to eliminate unsafe carryover of medications into feed intended for different species. Guidance for Industry #235: Current Good Manufacturing Practice Requirements for Food for Animals and Guidance for Industry #72: GMPs for Medicated Feed Manufacturers Not Required to Register and be Licensed with FDA are two guidance documents that provide further explanation and examples of how to meet the FDA's requirements for the safe manufacture of animal feed.