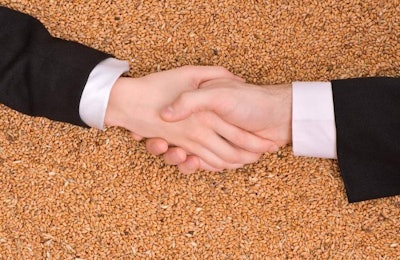 The Andersons, Inc. has completed the sale of its grain elevators in Dyer, Humboldt and Kenton, Tennessee, to a subsidiary of Tyson Foods.
The plan to sell the three Tennessee locations was first announced by the two parties in February. The Andersons announced the completion of the transaction in a press release issued on April 2.
The elevators are expected support Tyson Foods' existing operations in Union City, Tennessee, as well as its planned chicken complex in Humboldt, which is expected to begin operations in late 2019.
"This project will help secure vital inputs for us, and position us to grow and support our customers," said Doug Ramsey, group president of poultry for Tyson Foods, said in February. "We look forward to creating more direct relationships with the grain producers in the area."
It is expected that about 20 employees of The Andersons will become employees of Tyson Foods. No disruption to existing contracts with area farmers is expected.
Tyson Foods developed a program called Local Grain Services (LGS) to build relationships with and resources for farmers who provide grain to feed chickens grown for the company. Buying corn, wheat and soybeans directly from local farmers promotes local economies and is part of the company's strategy to sustainably feed the world with the fastest growing portfolio of protein-packed brands.
Terms of the transaction were not disclosed.
Tyson Foods, according to the WATTAgNet Top Poultry Companies Database, is the largest broiler company in the United States. In 2017, the company slaughtered 35.16 million chickens on a weekly basis.
The Andersons weighing options for remaining Tennessee elevators
The Andersons also owns elevators in Trenton, Como and Union City, Tennessee. The company, in the press release, stated that it is evaluating options for these three remaining facilities.