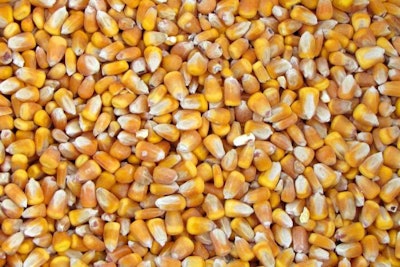 Cleanup has begun after a silo collapsed on Sunday night at Miami Valley Feed & Grain.
Ten thousand tons of corn spilled as the silo gave way; no one was injured. The corn covered Ohio State Route 571, a major road that travels through the town of New Carlisle, Ohio. The road is closed now and will continue to be closed until cleanup efforts finish. The owner of the operation is responsible for cleanup. Ohio Department of Transportation advised drivers to take Ohio State Route 201 to U.S. Route 40 to Ohio State Route 235 as a detour.
The Sutherly Family owns the operation and has for 23 years since they bought the elevator.0
The Ohio Country Journal reported that the spill consisted of more than $1.25 million worth of corn. The tank holding the corn was built in 1968 when the government wanted to do some of its own storing. The silo was full at the time of the spill. The report says the tank was 72 feet tall to the edge and an additional 20 feet tall to the peak of the cone.
The spill took out multiple buildings on the premise of the company and knocked out numerous powerlines.
Sam Sutherly, an owner of the operation, told the Ohio Country Journal that, "The corn is salvageable. The salvage company is here right now. They analyzed it and they say about 80 percent of it is salvageable. The corn in the tank was in excellent condition. It was cooled down and dried appropriately so there was no issue with the corn. That is a good thing."
The report also stated that, according to Sutherly, the operation's insurance policy will cover the grain and the facilities. The owners should also be able to rebuild the facility. On the bright side, Sutherly explained in the report that the rebuild may make the operation more user friendly for semis.
"Our focus is to rebuild and continue to serve our customers," Sutherly said.