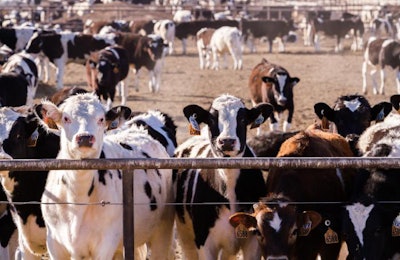 Find out what articles our readers clicked on the most last year.
---
1. JBS to sell Five Rivers Cattle Feeding assets
The JBS Board of Directors has approved a proposal to sell JBS Five Rivers Cattle Feeding, a wholly owned subsidiary of the Brazil-based meat and poultry company.
www.WATTAgNet.com/articles/31120
2. Top 100 global animal feed companies of 2016
Report highlights global compound animal feed manufacturers producing volumes more than 1 million metric tons in 2016
www.WATTAgNet.com/articles/31959
3. Nutreco acquires Hi-Pro Feeds
Nutreco will acquire Hi-Pro Feeds, an animal nutrition supplier with operations in Western Canada and Southwest U.S.
www.WATTAgNet.com/articles/29538
4. Cargill to acquire Diamond V
Responding to growing consumer preferences for natural and wholesome food production, Cargill has signed a binding agreement to acquire Diamond V, a leading global provider of innovative natural solutions and technologies that improve animal health, animal performance, and food safety.
www.WATTAgNet.com/articles/32381
5. Infographic: Animal feed additives replacing antibiotics
Holistic approach to herd management fundamental to improve health, reduce use of antimicrobials
www.WATTAgNet.com/articles/31382
6. Infographic: World animal feed production in 2016
Global animal feed production in 2016 was 1.032 billion metric tons, exceeding 1 billion metric tons of production for the first time, according to Alltech's 2017 Global Feed Survey.
www.WATTAgNet.com/articles/29790
7. Former Cargill employee sentenced to 5 years for $3M theft
A former accounting manager for Cargill was sentenced to five years in prison for stealing $3.1 million from the company and causing the company at least $25 million in losses.
www.WATTAgNet.com/articles/32767
8. 5 ways phytogenics improve poultry, pig feed efficiency
Phytogenics are being used with increasing frequency, but many users are still uncertain on what constitutes this additive and its relation with essential oils.
www.WATTAgNet.com/articles/30731
9. 6 fiber insights for formulating livestock feed
A brief glimpse at the second Fiber Board trade conference hosted by Agromed (Austria) in cooperation with the University of Natural Resources and Life Sciences, Vienna.
www.WATTAgNet.com/articles/30802
10. Fieldale feed mill explosion damages building, burns man
A Fieldale Farms feed mill was badly damaged and one employee received third-degree burns in an explosion during the morning of July 11.