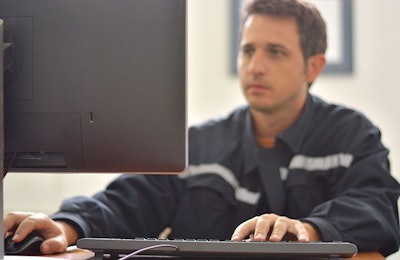 As the feed industry continues to change and become a more prominent part of food safety and sustainability, technology is also changing and providing a way to ensure that feed mills successfully fulfill this responsibility.
Read the entire report about feed formulation software exclusively in the February issue of Feed Strategy.
At its core, animal feed formulation software combines the nutritional requirement and ingredient cost of a recipe to help feed mills purchase the highest quality ingredients at the most affordable cost. It uses a mathematical engine that provides ingredient price changes in real-time and allows for a set of constraints to the formula.
At its pinnacle, formulation software helps feed mills stay in compliance with regulations, improve efficiency in formulation and operations, and provide opportunities to be more sustainable with precision nutrition.
"Feed formulation software is no longer just about making feed," said Adifo BESTMIX product manager Lynn Verstrepen. "The complexity of legislation on food safety, declaration and hazardous materials in an ever-globalizing industry has grown stronger over the last couple of years."
For example, today's software takes into account challenges such as legal labeling differences around the world.
"We use smart labeling tools that enable users across the globe to make fully compliant labels in a completely automated process," Verstrepen said.
Feed mills can implement and update international legislations and local rules without going into a manual and cumbersome tag-creation process.
For example, the new Veterinary Feed Directive (VFD) in the United States affects the content of tags for feed and premix that is delivered to the United States. A smart labeling tool will allow companies to be quickly compliant with new legislation and will require less time than manually creating tags. It also decreases the risk of human error while developing tags that meet regulations for individual regions.