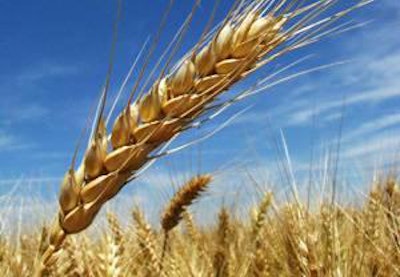 At one time a center of feed production, Ukraine saw its fortunes change with the fall of the USSR. The collapse of the USSR resulted in the ruin of many of the country's largest livestock and poultry farms that were major feed consumers, and also led to a sharp decline of the local feed industry. In 1990, Ukraine produced 17 million metric tons of feed. In 2000, the country's production fell to just 1 million metric tons. However, that number is rapidly changing.
Last year feed production in the Ukraine reached 6.3 million metric tons, which was a 15 percent increase over the previous year. Analysts expect that number to increase in upcoming years with continued investment by both local and foreign feed producers.
Good conditions for feed production
Ukraine, with its population of approximately 40 million, has geographical conditions that enable it to produce large annual crops of grain. It also has a strong tradition of feed production.
Alexander Belenky, associate professor of the Donetsk National University of Economics and Commerce and an expert in the Ukrainian feed market, is quick to note the positive aspects of Ukraine's feed production.
"Today Ukraine has about 120 enterprises which specialize in animal feed production. Of these companies, 40-45 enterprises are fully independent with the capacity of 20,000-200,000 metric tons of finished products per year, while the remaining are part of vertically integrated holdings. Total design capacities of Ukrainian feed enterprises are estimated at 12-15 million metric tons per year; however, their current loading level does not exceed 50 percent. Among the leading domestic feed producers are Myronivsky Hliboproduct (MHP), Agromars, Boryspil plant of Cannery-Sausage and Culinary Products, and Feonis Company," Belenky said.
Rise of vertical integration
One of the main trends in the Ukrainian feed market is the ever growing role of vertically integrated livestock and poultry holdings, which are gradually drawing independent feed producers from the market. This takes place through the establishment of feed production within their business structures. If the share of large integrated farms in the Ukrainian feed market in 2005 was estimated at only 30 percent, it now accounts for about 70 percent of the market.
Cereal ingredients are the main component of Ukrainian feed, which is estimated at 70-80 percent. Oilseed meal makes up the remaining 20 percent. According to Alexander Bakumenko, director general of the Ukrainian Union of Feed Producers, feed production breaks out to approximately 50 percent for poultry, 35 percent for pig, 10-12 percent for cattle, and the remaining 3-5 percent for other feeds.
Promising for investments
Today, the Ukrainian feed market is considered as promising by many large investors, including foreign ones. For example, last year U.S.-based Cargill announced its plans to build a feed mill with the capacity of 50,000 metric tons in the Kirovograd region of Ukraine. Investment in the project is estimated at US$7 million.
According to the company's plans, all production of the new plant is expected to be sold under the Purina brand, through a dealer network to local livestock farms. In order to implement this project, Cargill plans to attract more than 100 dealers throughout Ukraine during the next three years. The company is also considering some other variants of expansion in the Ukrainian feed market.
In addition to Cargill, other foreign investors have also expressed their interest in the Ukrainian expansion. According to Bakumenko, among potential investors are companies from Thailand, Germany, Czech Republic and France. Such interest can be explained by the status of Ukraine as one of the world's largest grain producers, which is very important for the construction of large feed mills.
Investment challenges
However, Bakumenko says that bureaucracy and high investment risks remain major obstacles for the more active expansion of foreign investors into the local market.
"Investors often do not understand our state policies or our regulatory restrictions, although all of them recognize the enormous potential of Ukraine in the field of animal feed production," Bakumenko said. "We can produce 80-100 million metric tons of grain per year with the annual domestic consumption estimated at only 22 million metric tons."
Local investment interest
In addition to foreign investors, an interest to further increase feed production in Ukraine is also expressed by some local companies, some of which have recently announced plans for large industry projects.
For example, APK-Invest, one of the largest manufacturers of chilled pig meat in Ukraine, plans to invest up to US$37.5 million in the production of animal feed in Ukraine. This is expected to help the company increase its feed production by up to 200,000 metric tons per year by 2015, compared to its current output of 90,000 metric tons.
In addition to APK-Invest's plans, among other industry projects are the opening of a new feed plant in Zhitomir, as well as construction of large feed plants in the Poltava and Odessa regions of the country.
Finally, probably the biggest industry project since the collapse of the USSR is being implemented by Myronivsky Hliboproduct (MHP), the largest producer of chicken meat in Ukraine, which plans to commission a large feed complex in the Vinnitsa region of the country by the fourth quarter of the current year. The new complex will have a capacity of 1.2 million metric tons of feed per year and, according to Yurii Melnik, MHP's first deputy chairman, will double the company's annual feed production by up to 2.4 million metric tons per year.