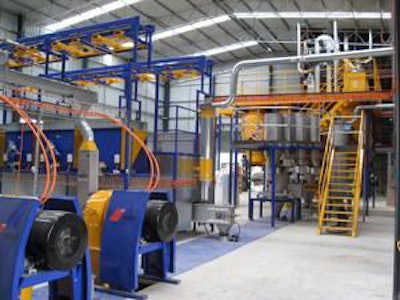 Europe animal feed machinery and equipment producer Skiold A/S has acquired 50% of Australia's Vacuum and Milling Solutions.
Since 2008, VMS has sold and supplied feed mills and ancillary equipment from Skiold to farmers and stockfeed industries in Australia, New Zealand, Papua New Guinea, Malaysia and the Pacific Islands. "The purpose of our acquisition of half of VMS is to extend Skiold's presence in Australia, and in that way increase the sales and the technical knowhow," said Samuel Waldorph, Skiold managing director. "At the same time, it is our wish to obtain a larger rate of growth for our project sales of complete feed factory plants. And as we now convey more competence to the company in Australia, we will be able to service our clients faster and more efficiently."
The agreement, signed on Sept. 21, includes a name change for the Australian business to Skiold VMS.