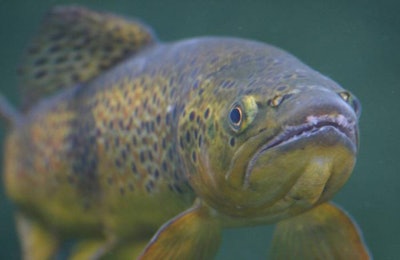 Aller Aqua will partner with DTU Aqua, the Danish Technological Institute, Hanneman Engineering, Champost and Enorm to develop Denmark's first industrial insect production.
The project aims to produce 30 tons of insects per day by the end of 2022, including insect meal for use in trout farming. If testing for trout is successful, insect meal will also be tested for use in salmon and tilapia farming.
"Insect meal has the potential to be a valuable raw material in fish feed not only due to its high protein content," said Hanno Slawski, group research & development director for Aller Aqua, in a press release. "Several trials have been carried out with the inclusion of insect meal to replace or partially replace fish meal in fish feed with promising results, but further research is needed before commercial application."
According to Aller Aqua, "besides producing insect meal for inclusion in fish feed, Enorm Biofactory will also produce both insect meal and oil for use in pork and poultry production, and eventually human consumption. In addition, the project focuses on achieving a no-waste-production with optimal usage of all nutrients and resources."
The project has received DKK15.9 million (US$2.4 million) from the Ministry of Environment and Food Denmark.
Insect production facility in US
This week, EnviroFlight, a company that produces black soldier fly (BSF) larvae, officially opened its production facility in Maysville, Kentucky. The facility is the first of its kind in the United States. The company aims to significantly expand production of advanced ingredients for sustainable feed and nutrition derived from BSF larvae through the largest commercial-scale BSF larvae production facility in the United States.