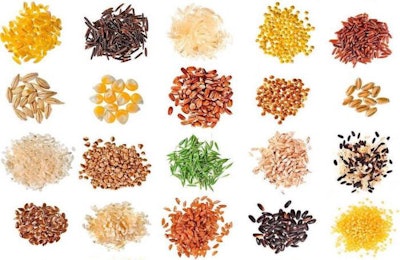 Ceres Global Ag Corp.'s wholly owned subsidiary, Riverland Ag Corp., has acquired 100 percent of the equity of Nature's Organic Grist L.L.C., a supplier of organic and ancient grains (including cereal grains, pulses and seeds), milled flours, and animal feed products.
The acquisition will be funded from existing working capital. Cash cost of the acquisition in fiscal 2018-19 is approximately $2.8 million, with the potential for further payments to Nature's Organic Grist's former owner based on the future performance of the business. Nature's Organic Grist will continue to operate under its current name as a subsidiary of Ceres.
"The addition of Nature's Organic Grist broadens Ceres' portfolio of products and services, and reinforces our vision to be the most trusted and valued partner to quality-conscious customers," said Robert Day, president and CEO at Ceres. "This acquisition is complementary to our existing business activities and will be immediately accretive to Ceres. Natures Organic Grist brings a skill set needed to be successful in the organic space, while Ceres' infrastructure, farmer relationships and enduser customer-base can be utilized to lower logistical costs and increase access on both ends of the organic supply chain."
Through its network of commodity logistics centers and team of industry experts, Ceres and its subsidiaries originate and provide their global portfolio of customers with North American agricultural commodities and value-added products, industrial products, fertilizer, energy products and reliable supply chain logistics services.
Ceres and its subsidiaries operate six locations: Savage, Minnesota; Duluth, Minnesota; Minneapolis, Minnesota; Shakopee, Minnesota; Northgate, Saskatchewan; and Port Colborne, Ontario, and is headquartered in Minneapolis, Minnesota. Its facilities throughout North America have an aggregate grain and oilseed storage capacity of approximately 30 million bushels and the ability to provide supply chain services for more than two million tons of fertilizer and energy and industrial products.