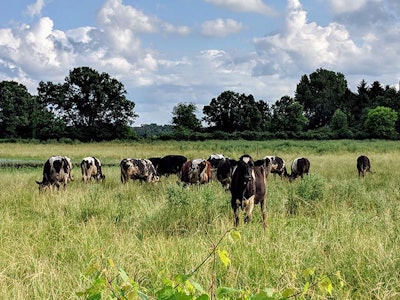 Queensland, Australia-based Aus Organic Feeds has officially opened a new state-of-the-art feed mill producing feeds for organic livestock farmers.
Part of an expansion plan costing AUD7.0 million (US$5.2 million), the new mill will ensure efficient, consistent and reliable products tailored to the needs of organic farmers, according to the firm's managing director, Quentin Kennedy. The latest investment also includes new warehousing.
The company was established in 2000, and is based at Greenmount. Together with sister company Kialla Pure Foods, Aus Organic Feeds has become the largest organic grain milling operation in Australia, reports Queensland Country Life.
The partnership offers a competitive advantage for sourcing organically grown grains on a market where supplies are tight, said Kennedy.
Aus Organic Feeds manufactures both organic and non-organic feeds for cattle, sheep, goats, pigs, and chickens for commercial and hobby farmers, as well as for insects and rodents, according to the firm's website.
Bought by Quentin and Michelle Kennedy in 2006, Kialla Pure Foods has recently celebrated its 30th anniversary. It produces grain and flour products for the domestic market and export.
'Booming' growth of organic sales in Australia
With 35 million hectares (86 million acres), Australia has more land under organic management than any other country, according to the latest report on the sector from Australian Organic Ltd., the leading body providing services for the country's organic industry.
With a total value of the domestic organic market in 2017 at AUD2.4 billion, Australian Organic describes the market as "booming." Last year's figure was an 88 percent increase from 2012, although the report warns that the figures are from different sources and may not be directly comparable.
Animal feedstuffs (including silage, hay, fodder and pasture seed) represent AUD14 million of the 2017 total, including around AUD1 million in exports.
Of the more than 4,000 certified organic operators in Australia in 2017, just under half were producers, and a further 36 percent were processors — a group that includes feed mills, slaughterhouses and food processors.
Among the operators in the organic plant-based sub-group, 38 percent produce livestock feeds and fodder, and more than one-third of these are in Queensland, the state where Aus Organic Feeds is based.
Of Australia's animal-based organic operators, the largest numbers produce beef (39 percent), and lamb/sheep meat (17 percent), according to the report.