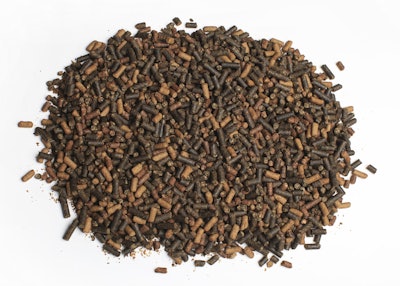 Insight FS has opened its new animal feed mill in Brandon, Wisconsin.
"This new Brandon feed mill represents the importance of innovation, quality and efficiency we bring to our customers," Insight FS General Manager Dave Mottet said in a report. "We see this as an opportunity to continue building on our high-quality feed offerings throughout Wisconsin."
The new $4.5 million mill will bring Insight FS into compliance with new federal regulations while benefiting farmers with gained efficiency, Insight FS said in a previous press release.
Potential production for the new feed mill will be 37,500 tons per year, with 1.7 million pounds of storage capacity. The site includes an auto-micro mixing station, computerized Repete system, a four-ton drop bottom mixer, and a state-of-the-art dust collection system.
The new feed mill focuses on employee safety, and also expands delivery route capabilities and bulk and bagged storage capacity. The site employs 12 people and serves Insight FS customers in southern Wisconsin.
Insight FS is part of the GROWMARK system. GROWMARK is a regional cooperative providing agronomy, energy, feed, facility planning, risk management, and logistics products and services, as well as grain marketing, in more than 40 states and Ontario, Canada. FS nutritionists specialize in the dietary needs and productivity of dairy cows, beef cattle, sheep, equine, swine, poultry, rabbits and companion animals.