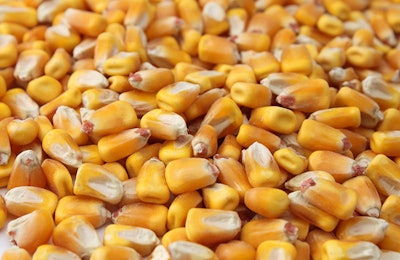 Archer Daniels Midland (ADM) opened its new, high-tech feed facility in Columbus, Nebraska, on June 19.
"Earlier this spring, we opened our new pet food premix facility in Effingham, Illinois. Today, we're celebrating another new, state-of-the-art ADM Animal Nutrition plant, this time in Columbus, Nebraska," said Samson Li, president, ADM Animal Nutrition.
"We're proud to invest in Columbus, and in a new, modern facility that will allow us to continue to meet customer needs for high-quality, cost-competitive feed," Li added.
"It's pretty impressive," Columbus Mayor Jim Bulkley told the Lincoln Journal Star. "ADM built a completely new feed mill right next door to replace the original plant that opened 1968." He is pleased that when the mill became inadequate, the company chose to stay in Columbus.
Bulkley told the Lincoln Journal Star that ADM plans to gut the old facility and use it as a warehouse.
The upgraded plant will employ two shifts and deliver feed up to 500 miles away, News Channel Nebraska reported.
ADM hosted a luncheon at the new facility where the state governor and local officials and business leaders, company officials and others attended.
"Adding value to agricultural products is at the heart of a strong and growing ag economy in Nebraska," said Gov. Pete Ricketts in an ADM press release. "By producing high-quality livestock feed here, ADM is not only adding value to ag products, but their continued investment adds value to our state. We are excited that ADM continues to invest in Columbus and across Nebraska."
Li said in the ADM press release that he looks forward to further company expansion in all areas of feed including not only livestock but pet and aquaculture too.
New facility features
The new facility features state-of-the-art technology, including expanded warehouse space to serve customers quicker and more efficiently. It has a new production line to provide range blocks for beef cattle, dairy cows and horses.
It is equipped with automation within receiving, batching, packaging, and loadout and multiple batching systems with simultaneous weighing for high efficiency and high output.
It also has completely integrated process control system designed to deliver consistent food quality and safety.