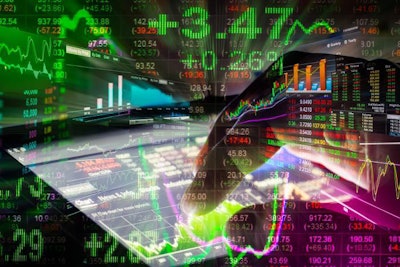 ForFarmers' gross profit in 2017 was up 3 percent to EUR419.8 million (US$519.3 million), driven by 4.2 percent like-for-like growth and including a negative currency translation effect.
Total feed volume was up 3.2 percent to 9.6 million tons, due to organic growth and mainly the Vleuten-Steijn acquisition, the company said. Compound feed volume was up 5.8 percent to 6.7 million tons, due to farmers buying more performance feed.
Underlying EBITDA was up 8.3 percent to EUR101.4 million (US$xx million) on sound like-for-like growth. Basic earnings per share were up 12 percent to EUR0.56 (US$0.69), on improved net profit and due to share buy-back.
"In 2017, farmers chose more often for performance feed with more added value, in order to improve their returns on-farm," said Yoram Knoop, CEO of ForFarmers. "This was partly driven by the fact that economic circumstances were better for farmers than in 2016. Consequently, we have sold more compound feed and specialties, which has resulted in an increase in gross profit. Late 2017, we launched a new sow concept (NOVA) internationally, which was received well. The clusters the Netherlands and Germany/Belgium showed a clear improvement in their results. The results of the cluster the United Kingdom decreased. In that country we were confronted with challenges in the logistic services and rapidly changing market circumstances. In the meantime, the measures that were taken have resulted in enhancing our services to the required levels. Under leadership of the new COO, further action plans to improve the results in the United Kingdom cluster are also being implemented.
"Besides organic growth, making acquisitions is an important pillar of the strategy Horizon 2020. In February 2018, we announced the acquisition of 60 percent of the shares in Tasomix, through which we will become active in the growing poultry sector in Poland. We expect to be able to close this transaction in the coming months, after approval by the authorities," Knoop said.