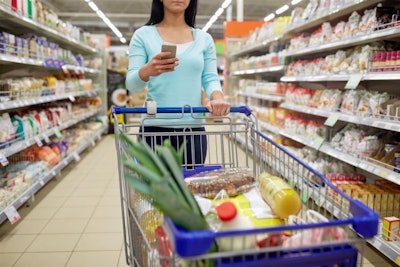 Technology, scientific advancements and changing consumer desires will significantly affect the future of farming around the world, according to a panel of agribusiness experts.
Farming the Future, a live video event presented by Alltech, featured Aidan Connolly, chief innovation officer and vice president of corporate accounts at Alltech; Mary Shelman, former director of Harvard Business School's agribusiness program; Michael Boehlje, distinguished professor in the Department of Agricultural Economics and the Center for Food and Agricultural Business at Purdue University; and Karl Dawson, chief scientific officer at Alltech. The panel was moderated by journalist Tom Martin.
New technologies in agriculture
Big data, nutrigenomics, biochemistry and blockchain are and will be increasingly utilized in agriculture to increase efficiencies and production, lower costs, and provide consumers with the types of products they demand in the marketplace, panelists said.
"The typical family farm has changed a lot, and it's undergoing a revolution, or an evolution, … with more technology being in the farm all the time," Dawson said. "We've had a lot of advances, and that's been responsible for a lot of the changes in livestock production we've seen, particularly in underdeveloped countries. We're using lots of new technology … we do have a lot of new tools coming out. … Some of this comes from the ability to collect data and process that data …. into a very precise model. We've never had that capability to do that before."
Connolly said big data now allows farmers and the food production sector to capture more data and use it in new and different ways.
"Big data – whether it is used in terms of diseases, performance of animals and crops, sensors and new digital technologies that can capture a lot of that information we couldn't capture before – we can now interpret that information because we're able to use larger algorithms, larger systems to understand exactly what we're looking at," he said.
Dawson agreed: "You have a tool here to look at millions and billions of observations, whether it's productivity, feed intake, the way we grow our crops, how much grain you get. All of this can be integrated into very precise models, and that's going to be the new change in agriculture."
But it's not just big data that is changing agriculture. There are plenty of other technologies that are being implemented into farming and food animal production.
"There are eight digital technologies that are transforming agriculture," Connolly said. "This includes robots, drones, blockchain, the internet of things, virtual reality, enhanced reality. These are technologies which, either from a hardware or software perspective, can fundamentally change the ways in which we understand what happens with plants and with animals."
Connolly said that, along with digital technologies, nutrigenomics – or the study of the effects of foods and food constituents on gene expression – and gene editing will "transform the way we think about how food is produced."
"There are other technologies such as nutrigenomics … We are big believers that understanding how nutrients' impact on gene expression in animals and in organisms is going to be very important for maximizing their productivity," Connolly said. "And I wouldn't forget gene editing. … It's dramatically transforming what we can do with the ability of plants and animals to resist disease, enhance productivity, achieve certain characteristics we're looking at from a food perspective."
Dawson added that biochemistry, or the study of chemical processes within and relating to organisms, is also changing the animal feed industry.
"There are things that are happening in the area of biochemistry … findings that are really changing the way we think about processing feeds, handling feeds, the way we think about using feed additives. All of those are coming from very basic biochemical evaluations about what's going on in the animals' systems and the way they eat. We're doing the same thing with plants today," Dawson said. "We always think about what we're going to do on the nutrition side and how we're going to change the nutrition. We can do that, and we're starting to narrow in on the gap between genetic potential and what the animal can do. But there's the other side of that issue that comes up too, and one of the things that can happen is we can start thinking about selecting our animals for specific nutrition, which is the other direction to come into this."
Blockchain and traceability
The panelists discussed blockchain, which is a continuously growing list of records that are linked and secured using cryptography.
"Traceability is a fundamental part of our future," Connolly said. "Recapturing the conscience of consumers is extremely important, and I think blockchain is the technology that allows us to do so in a manner that keeps us comfortable that we're not giving away all of our secrets and therefore not trading away our margin to the end food retailer, and at the same time making sure that, if something does occur … we can actually find out where that occurred and what it is we need to do to stop it from happening again."
Boehlje agreed that blockchain will be important to traceability in food systems.
"This whole issue of traceability and food safety will be probably the biggest impact that blockchains have on agriculture."
The new consumer
Millennials, and a changing consumer sentiment, will also have big effects on agriculture and food production in coming decades, the panelists said.
This change is a good thing for the food and agriculture industries, according to Shelman.
Millennials "have a much greater understanding of the link between what they eat and their health, and that's a very positive change," she said. "What they eat is part of their identity; it actually reflects who they are as a person.
"Food actually reflects their values, and this is the thing that perhaps poses the biggest challenge to the traditional food industry because, not only do they want products that meet a certain price point and a certain safety point, they want products that have a purpose. They want products from an industry that has the same values that they do, and they're often willing to pay more for these products," she added.
Dawson agreed that the marketplace is changing: "You are looking at a different marketplace, and that's something that will drive the overall agricultural system completely."
The changes in consumer behavior present a great opportunity for farmers, according to Connolly.
"Instead of farmers going to big food companies or medium-sized food companies, they can go directly farm to consumer, they can have a relationship directly with the consumer and their food that can allow them to hopefully capture more value … and to adapt to what they find consumers are looking for," he said.
For farmers to keep up with the fast changes in the marketplace, they need to be market oriented and work to understand the markets.
"We have consumers controlling more of the acres," Shelman said. "It's about being able to understand the markets. It's about being able to understand, 'How do I deliver this differentiated product that has extra value?' So it's not just about producing at the lowest price, but producing what different segments of the market wants and being able to sell into those channels.
"The consumer has a much stronger vote today than ever before about what's happening on the farm, so therefore you have to be market oriented," she added.
Adapt and learn to survive
All the panelists agreed farming will look very different in the future, and already looks different than it did in the past. Farmers and producers must adapt and learn if they are to be successful.
"In the future, my recommendation to farmers would be, buy yourself a passport, go travel the world, read as much as you can, learn as much as you can and, when you see innovations … embrace them as quickly as possible," Connolly said. "Innovators are the ones that are going to be successful."