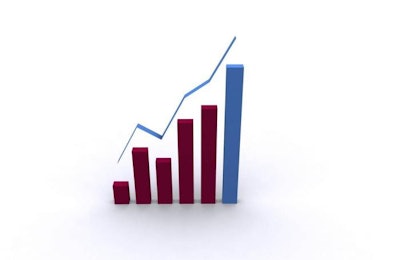 Swedish farming cooperative Lantmännen is proposing a record dividend after strong performance by all its business segments in 2016.
For its latest fiscal year, which ended in December 2016, the firm delivered SEK1.548 billion (US$173.5 million) after net financial items and adjustment for items affecting comparability. This is Lantmännen's best performance.
"Virtually all business have developed well during the year," said CEO and Group President Per Olof Nyman. "We've strengthened our market positions and made important acquisitions that further strengthen our position and create new business opportunities."
Lantmännen's agriculture sector has substantially increased its result to SEK318 million (US$35.6 million), up from SEK237 million in 2015. This improvement is attributed to greater customer focus and strong local presence. 2016 also saw the completion of efficiency and cost-reduction measures, and sales and market share increased from the previous year.
Within this group, the animal feed business registered higher sales and increased market shares in 2016. New feeds for cattle, pigs and poultry were launched during the year, as well as a range of organic livestock diets. Toward the end of 2016, the firm relaunched its Krafft brand of horse feed. In October, Elisabeth Ringdahl took over as head of the agriculture sector.
Improved performance was also achieved by the group's machinery, energy, food and real estate businesses.
According to the organization's website, Lantmännen is an agricultural cooperative and Northern Europe's leader in agriculture, machinery, bioenergy and food products. It is owned by 25,000 Swedish farmers, and has 10,000 employees and operations in more than 20 countries.