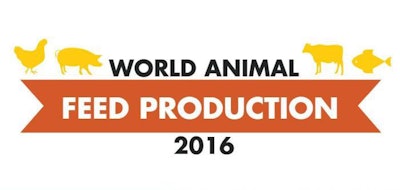 Global animal feed production in 2016 was 1.032 billion metric tons, exceeding 1 billion metric tons of production for the first time, according to Alltech's 2017 Global Feed Survey.
The survey found that the number of feed mills – 30,090 – was down 7 percent from the previous year.
The top 10 feed-producing countries accounted for two-thirds of world feed production, with 650 million metric tons (mmt).
The world's top 10 feed-producing countries are:
China
United States
Brazil
Mexico
Spain
India
Russia
Germany
Japan
France
Together, China and United States represent one-third of the world production, but the tonnage breakout by species varies based on regional preferences and sector maturity. For example, U.S. dairy feed production is seven times greater (23.3 mmt) than in China (3 mmt); while China's aquafeed production (16 mmt) dwarfs U.S. aquafeed tonnage (1 mmt).
Based on its size, China also led in pig and layer feed production, 75.5 mmt and 29.4 mmt respectively.
In all, the top 30 feed-producing countries accounted for 86 percent of animal feed tonnage.
Asia, the world's No. 1 feed-producing region, accounts for 37 percent of total feed production, followed by Europe at 25 percent, and North America at less than 20 percent.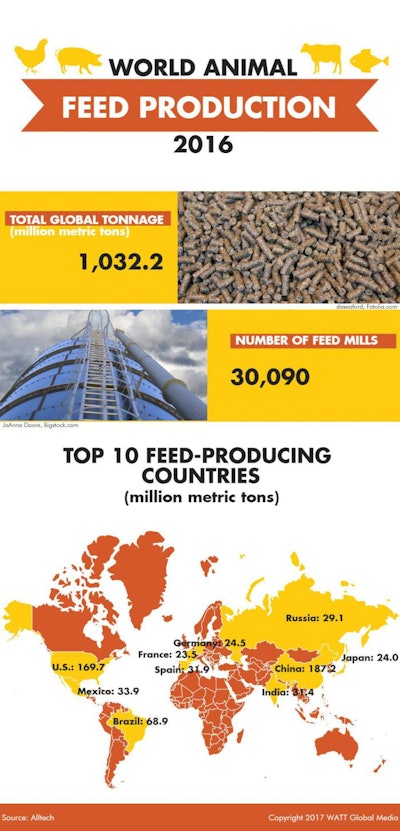 Share this Image On Your Site