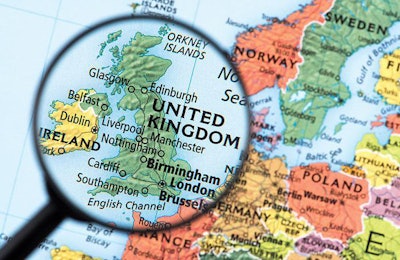 Britain's exit from the European Union presents a wealth of opportunities and challenges for Northern Ireland's livestock feed industry.
Read the entire report about how Northern Ireland's feed industry could benefit from Brexit exclusively in the February/March issue of Feed International.
Brexit brings a chance for feed companies to import grains from countries outside the EU while maintaining tariff-free trading agreements with the U.K. However, for the feed companies based in the north, Brexit may make exporting feed to the neighboring Republic of Ireland costly depending on future trading arrangements.
Thirty percent of Northern Ireland's production in all sectors is exported outside the U.K., and with EU tariffs on milk and beef products — which operate in the 50 percent range on exports to Europe, including the Republic of Ireland — exports become impossible without a trade agreement.
With many EU trade agreements in place, Northern Ireland agribusinesses could take a hit in terms of exports once Brexit kicks in. But, the ability to access grains tariff free – especially corn from North America – may reduce input costs as will access to U.K.-approved GM crop varieties not approved in Europe.
In order for Brexit to be favorable, the right policies and negotiating positions need to be deployed by the U.K. government when entering divorce talks with the European Union.
Many agri-companies in the U.K. and Ireland are preparing themselves for the tremors that Brexit may send, but until all the details are ironed out, no one is sure of the extent of the divorce.
You'll also learn about: