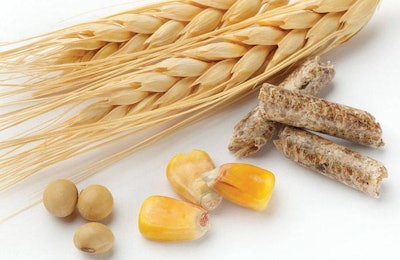 From WATTAgNet:
See what topics were the most popular in the animal feed industry in September.
---
This article appears in the July issue of Poultry International. View all of the articles in the digital edition of this magazine. We have already discussed the reasons and benefits from using a super pre-starter broiler formula during the first seven days post-hatch.
Bayer and Monsanto have signed a definitive merger agreement under which Bayer will acquire Monsanto for USD$128 per share in an all-cash transaction ($66 billion). Based on Monsanto's closing share price on May 9, the day before Bayer's first written proposal to Monsanto, the offer represents a premium of 44 percent to that price.
I recall a time when feed formulation, for me, was a world full of wonderment and perplexity. I was an undergraduate in animal science, and I was hopelessly trying to find books about how to formulate programs.
All indications point to a bumper cereal crop this year. As it happens, in all cases of such abundance, ample quantities of soft and hard wheat will overflow to the animal feed industry.
Layer pullets are not frequently in the center of discussions among nutritionists, yet a successful rearing program is the key for better life-long performance.
A pre-layer diet is a special formula, rich in calcium, that is being offered to developing pullets during the last couple weeks before they start laying their first eggs.
New reports of mycotoxins have been reported in the U.S. wheat, corn and barley crops in the past week, according to Neogen's Mycotoxin Report on August 29.
There are new reports of aflatoxin in corn and deoxynivalenol (DON) in wheat in the U.S., according to Neogen's Mycotoxin Report on September 19. Diplodia ear rot also has been reported in corn in Michigan and Ohio.
Global compound feed production rose by 1.6 percent in 2014 – in part driven by the growing volumes of the world's leading animal feed manufacturers. In total, the companies featured in the this year's "World's Top Feed Companies" report account for more than 40 percent of total global production.
High prices for common cereals have come and gone since ancient times. The only assurance we have is that these cycles will continue, and what better times to consider measures against them now that prices appear to be normal.