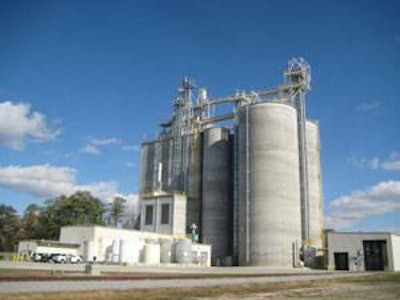 A number of new and improved products and services from U.S. and international suppliers were displayed at the 2011 International Feed Exposition in Atlanta. Readers are urged to review company websites for additional information.
Mill construction and turnkey projects
A number of companies based in the U.S. offer turnkey packages for new construction, retrofits and expansion.
Todd & Sargent located in Iowa offer complete mill projects, port grain handling installations, grain storage, oil seed crushing and refining plants and slipform silos. The company has completed over 30 significant projects during the past 7 years.
T.E. Ibberson Company located in Minnesota has both domestic and international scope with services extending from consulting, maintenance engineering and erection, slipform construction through to turnkey projects for the grain, flour milling, food, feed, cement and renewable fuels industries. The holding company has two operating subsidiaries Ibberson Engineering and Ibberson International. The company has extensive experience in North America, Central and South America, Europe, the Pacific Rim and Central Asia.
Henning Construction of Iowa supplies a full range of mechanical, civil and engineering services for turnkey, retrofit or expansion.
Feed mixing and milling equipment
Feed delivery trailers
This brief review includes products displayed prominently at the IFE. Omission of products from the list is either inadvertent or due to restraints of space and does not imply inferiority in comparison to items or companies recognized – Editor.