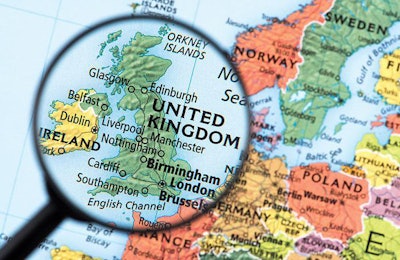 Company's feed mill workers in the UK will receive a 13% pay hike over 2 years
A previously announced strike by 150 feed mill employees of AB Agri in the United Kingdom (U.K.) was canceled after the company and the union representing the workers agreed to a 13% pay hike.
The two-year pay deal also contains an agreement to allow union recognition across AB Agri's mills, which are located in Suffolk, Norfork, Oxfordshire, Fife, Devon, Lincolnshire and East and North Yorkshire.
"By standing together in their union, AB Agri workers won a much-improved pay offer and strengthened their collective bargaining position across the company," said Sharon Graham, general secretary of Unite, the union representing the workers.
The workers will receive a pay raise of 4.5% back paid from October 2022, plus a 1.5% lump sum. From September 2023, their pay will increase again by an additional 5.5%, with a further 2% in January 2024. An additional day's annual leave is also included in the deal.
Workers had previously rejected a proposed pay increase of 4.5% and warned of significant disruption in pig and poultry feed production in the U.K. if a deal wasn't reached.
AB Agri operates across the entire feed industry supply chain, according to the company website. As well as compound feeds, it supplies feed enzymes, specialized feed ingredients and a range of value-added service to farmers, feed and food manufacturers, processors and retailers.
Since its foundation in the U.K. in 1984, the firm has grown and now has more than 3,000 employees across the world.
AB Agri covers the agriculture operations of Associated British Foods (ABF). The parent company's other businesses are in the grocery, sugar, ingredient and retail sectors.
In its latest full-year fiscal results, ABF reports revenue in 2022 at more than GBP1.72 billion (US$2.08 billion). Compared with the 2021 figure of almost GBP1.54 billion, the year-on-year increase was 12% (at constant exchange rates). Trading performance by AB Agri was described as "strong." Higher feed prices reflected commodity inflation, according to ABF. AB Agri's profit last year was higher by GBP3 million at GBP47 million. However, the margin for this operation dipped slightly from 2.9% in 2021 to 2.7% in 2022.
With annual feed production amounting to almost 2.23 million metric tons, AB Agri is just below the Top 10 feed companies in Europe in terms of output. This is according to Feed Strategy's Top Feed Companies latest survey for this region. The source indicates that AB Agri is the largest feed producer in the U.K.