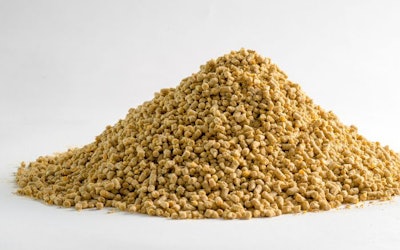 UK Competition Authority had raised concerns about reduced competition as a result of the deal
ForFarmers U.K. and 2Agriculture have abandoned their proposed joint venture, the companies announced in a statement on February 7.
"In making the decision, the parties took into account, among other things, the current impact on their respective farms, the duration and costs involved, and the impact this process has on both workers and farmers," the statement said.
The companies announced intentions to merge their activities into a joint venture in July 2022. In November 2022, the U.K. Competition and Markets Authority (CMA) said it was investigating the proposal to consider whether it would affect the nation's feed market under the Enterprise Act of 2002. It also said it would consider whether the joint venture would substantially reduce competition within the U.K. for goods or services.
In December 2022, CMA said the proposal would be subject to further review after it determined higher prices for poultry feed could result from the deal. CMA identified areas of the country where a joint venture could raise concerns over market competition. In these areas, the two parties compete for business, but the joint venture would eliminate the competition there. For parts of East Anglia, northwest England and North Wales, this could mean higher prices for poultry feed, inferior feed quality, and/or reduced service. Furthermore, the CMA raised the prospect of reduced choices for smaller chicken farmers and processors as Boparan's poultry production and processing business could be favored after the merger.
ForFarmers and 2Agriculture offered remedies, or corrective measures, to the CMA but, in January, CMA rejected the remedies offered.
"ForFarmers and 2Agriculture continue to believe that the joint venture would have produced a robust business, with improved expertise and accessibility across sectors," the companies said in the statement. "This would have successfully met the changing demands of the entire value chain, including helping farmers make the transition to a more sustainable, higher-yield way of farming. The proposed joint venture would have invested in improving and optimizing services in the most efficient way."