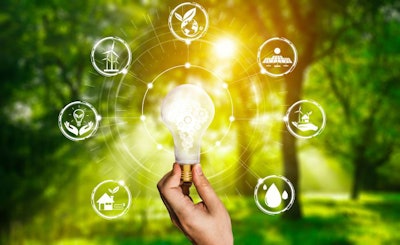 Additional, ongoing investments will modernize its feed mill on Ship Street
Trouw Nutrition Ireland has invested an undisclosed amount on top of GBP2 million spent in recent years to modernize its premix mill in Belfast, Ireland.
The company plans ongoing investments in addition to the "five-figure sum" that will increase the company's growth in the year ahead. The company called the investments a "turning point" for the company to achieve its goal of developing sustainable practices throughout its supply chain and enhancing its staff and infrastructure.
"The significant investment is a welcome opportunity for Trouw Nutrition Ireland to keep developing our teams' skill sets and to continue the sustainability journey we began in 2021. As a result, our practices will advance innovation and push the feed industry forward with greener processes, in-depth studies, and informing customers through our quality and commercial teams' expertise, " said Aidan Fisher, general manager of Trouw Nutrition Ireland.
Trouw Nutrition ECA Managing Director Bastiaan van Tilburg recently visited the Ireland headquarters in Belfast.
"My visit to Trouw Nutrition Ireland has been an incredibly positive opportunity to see and experience the energy our teams deliver daily. I have been particularly impressed by the commitment to our staff training and investment in current and future talent," he said. "The enthusiasm, energy and dedication that our experts deliver reflect the company's growth on the island of Ireland. From researchers to sales and administration, our vast knowledge of each product and department's role is inspiring as we represent Trouw Nutrition's values – placing both our customers and the environment in the center of what we do."
The mill on Ship Street in Belfast is powered by 100% green energy and is well on its way to transitioning its entire fleet of vehicles to renewable fuel within the next three years. It has also reduced its plastic usage by 10%, which will increase to 25% over the next year.
"The nutrition industry is a key element of the solution to enhance sustainability within the wider food industry. Let's play our part from planet to plate as innovators and investors in sustainable practices. Therefore, we can work in partnership with our customers and partners to behave as sustainability ambassadors and deliver solutions in their industry," Fisher said.