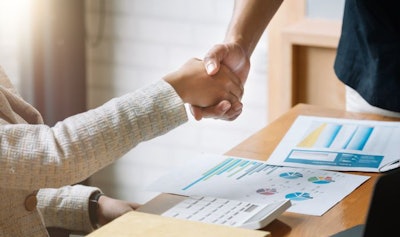 Subsidiary Pilmico will sell its stake to New Anthoney's Farms
Aboitiz Equity Ventures Inc. has exited the Sri Lankan market with the sale by its subsidiary Pilmico International Pte. Ltd. of its stake in Gold Coin Feed Mills (Lanka) Ltd.
Pilmico purchased a controlling stake in Gold Coin, Asia's largest privately owned agribusiness company, in July 2018 for US$334 million. At the time of the deal, Aboitiz said it would allow it to expand its animal feed business in the Asia-Pacific region and add 3 million tons of volume to the company's animal feed production capacity.
In a filing with the Philippine Stock Exchange, Aboitiz said Gold Coin and Glen Arbor Holdings (Singapore) Pte. Ltd. have entered into a share sale and purchase agreement with New Anthoney's Farms (Pvt.) Ltd. for the sale of Gold Coin. The transaction is expected to be completed by the end of 2022.
"The exit from Sri Lanka is aligned with the Aboitiz Group's direction to grow its animal feeds business in other parts of the southeast Asia and China markets," the company said.
Pilmico International's first ASEAN venture was in Vietnam in 2014 when it bought a 70% stake in Vinh Hoan Feeds (VHF), one of the country's major aquafeed manufacturers. In 2017, it bought an additional 15% stake in VHF, effectively increasing its stake to 85%. Driven by its strategy to widen its footprint in Vietnam and diversify product portfolio, in September 2017, Pilmico International bought a 70% stake in Europe Nutrition Joint Stock Co. (Eurofeed), an animal feeds manufacturer.
According to Feed Strategy's Top Feed Companies database, Gold Coin produces concentrates, premix and compound feed for poultry, pigs, ruminants, horses, fish and specialty breeds. Gold Coin consists of several subsidiaries and works with more than 2,900 partners across 11 Asian countries. In 2021, the company manufactured 2.6 million metric tons of feed at its 21 feed mills.