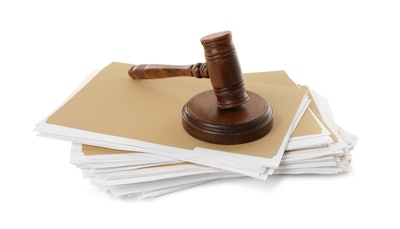 Poultry renderer discharged excessive amounts of nitrogen over 8 years
Keystone Protein Co. has settled a lawsuit with the Lower Susquehanna Riverkeeper Association in Pennsylvania, which alleged the company violated the Clean Water Act.
As part of the settlement, the poultry rendering company will pay US$1 million, which will fund stream restoration projects in the region.
The association had sued Keystone in federal court in 2019, alleging that discharges from its plant in Lancaster County had caused algae blooms and slime in Swatara Creek and had reduced the recreational value of the stream, as well as the Susquehanna River and the Chesapeake Bay. The suit alleged that, beginning in 2014, excessive amounts of total nitrogen were discharged, in violation of the Clean Water Act. A federal judge found Keystone guilty of the pollution in 2021.
"Excess nitrogen is a huge problem for waterways in Pennsylvania that flow into the Chesapeake Bay," said Ted Evgeniadis, Lower Susquehanna Riverkeeper, in a statement. "The EPA took a big step in the right direction by setting pollution limits in 2010 and technology-based limits for rendering plants in 2004. I am very pleased to note that the rendering plant in this lawsuit finally came into compliance with those limits in 2020. I am satisfied that US$1 million Keystone Protein is paying as part of the consent decree will fund important stream restoration projects."
Keystone has upgraded its wastewater treatment plant and, in accordance with a consent decree, will make payments for the following projects:
$238,800 to the Doc Fritchey Chapter of Trout Unlimited for the Hammer Creek Headwaters Alternate Restoration Plan for the restoration of more than a half-mile of a stream on a Lebanon County farm
$446,300 to the Watershed Alliance of York for the Muddy Creek Watershed Project in York County
$75,000 to the Conservation Foundation of Lancaster County for restoration of a portion of Conowingo Creek
$162,500 to the Conservation Foundation of Lancaster County for a restoration project on Donegal Creek, a wild trout stream in Lancaster County
$77,400 to Dickinson College's Alliance for Aquatic Resource Monitoring (ALLARM) to support community monitoring of water quality and stream health in the Lower Susquehanna River watershed