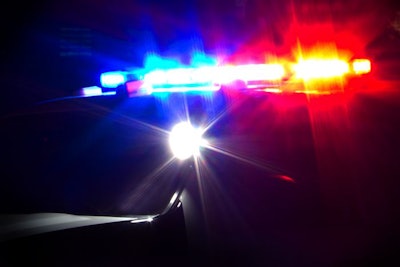 Maintenance worker arrested, held without bail on felony charge of threat of terrorism
An employee of a feed mill in Utah has been arrested and a judge ordered he be held without bail after the feed mill's manager found a threatening note on the employee's desk.
Kevin Jerman, 56, was arrested March 24 on a felony charge of threat of terrorism, according to an affidavit filed in the 4th District Court in Juab County, Utah.
The affidavit said deputies were dispatched to the Intermountain Farmers Association (IFA) feed mill in Nephi, Utah, after the mill manager told them he found "what looks like a hit list" on an employee's desk while the employee was out sick for the day.
The note allegedly described, in detail, weapons, ammunition and instructions on how to "take out" people in various areas of the mill amounting to "14 total kills," as well as plans to "take a position high up to snipe" if police arrive.
"IFA has large silos that have a vantage point for several miles in any direction," the affidavit said.
Police said the feed mill manager told them Jerman was a maintenance worker who had knowledge of the mill's operation and "access to everything." The manager told police Jerman had not been in any trouble, had any write-ups or been in any altercations, but that he had been acting strange lately.
The manager said Jerman had been wanting to work alone recently, and that he had called in sick on the day the note was found, but he later called and said he felt better and wanted to come in to work. Jerman had flown his personal drone around the work area two days prior.
Juab County Sheriff's deputies and the Utah County SWAT team responded to Jerman's home, arrested him and removed multiple firearms and other evidence. Jerman told police that he wrote the note the day before it was found because "he was thinking about it and what would happen if they had a mass shooting" and that he was not planning on following through with anything written in the note.
The affidavit said Jerman, a veteran of the armed forces, suffers from chronic pain, and has a traumatic brain injury, post-traumatic stress disorder and several other health conditions for which he takes multiple medications. Jerman's wife told officers she was concerned he might harm himself last year and his daughter had confiscated his firearms at the time.
Jerman "had the firearms, knowledge and experience to carry out the plan he had written down on paper, especially with his military background," the affidavit said.
Jerman was ordered held without bail because, the judge said, "clear and convincing evidence" indicates he "would constitute a substantial danger to any other individual or to the community, or is likely to flee the jurisdiction of the court if released on bail."
IFA is a farmers cooperative with agronomy centers, feed mills and country stores in Utah, Colorado, Nevada, New Mexico and Idaho.