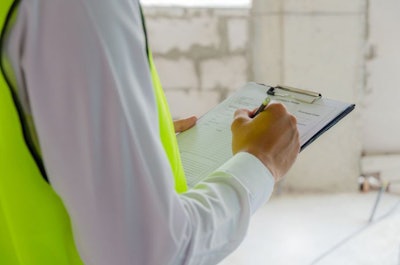 US Food and Drug Administration says it will continue 'mission-critical' work and will restart inspections as soon as possible
The U.S. Food and Drug Administration (FDA) has paused facility inspections as a result of the spread of the omicron variant of COVID-19.
FDA implemented temporary changes to its inspectional activities on December 29 "to ensure the safety of its employees and those of the firms it regulates," it said. The agency will continue "mission-critical" work through January 19 but has temporarily postponed certain inspectional activities with the hopes of restarting these activities as soon as possible.
"The FDA will continue conducting mission-critical foreign inspections and will reassess plans as needed based on its monitoring foreign travel conditions," FDA said in an update on its website. "The agency also is postponing the planning of prioritized surveillance foreign inspection assignments that were scheduled to begin in February 2022. The FDA is also continuing to conduct mission-critical domestic inspections. State inspections under FDA contract have the discretion to make inspection decisions based on their local information."
FDA is continuing remote foreign supplier verification program activities for animal feed and human food, as well as leveraging other remote tools to maintain oversight of foods, drugs, medical products and tobacco.
Tips for feed mill inspections
Speaking during the American Feed Industry Association's (AFIA) Liquid Feed Symposium in Oak Brook, Illinois, in September 2021, AFIA Director of Feed Manufacturing and Regulatory Affairs Gary Huddleston offered tips for feed mills to help their FDA inspections go smoothly.
Have a Food Safety Plan in place and update it regularly: "Don't be one of those facilities that the inspector comes in and you don't even have a Food Safety Plan. We're way past all of those deadlines. You've got to have that in place," he said, adding that, although the rules specify that a Food Safety Plan should be re-analyzed every three years, feed mills should update them annually, and whenever they have a recall.
Cover your hazards: "Make sure you're being thorough and covering all your hazards. Make sure, if you've got preventive controls in place that they're effective, that they're working," he said. "Make sure you're doing what you say you're doing, that you've got everything in place and that you can prove to that inspector that this program in my facility is working."
Have a Foreign Supplier Verification Program: "If you import anything from outside the U.S., if you're the importer, you've got to have a Foreign Supplier Verification Program. So don't be guilty of not having one," he said.
One bright spot that has come out of the pandemic, Huddleston said, is that inspectors have been pre-announcing their visits and it has made inspections easier on everyone.
"The best thing about COVID – if there's one thing I can think of that came out of COVID that's good, is we've been begging FDA for years to pre-announce inspections in our industry," he said. "We run our facilities with a low number of people. If one or two key people are gone, it's going to make an inspection hard. It's going to be hard on the inspector, it's going to be hard on the facility, and we said the simple solution is just tell us when you're coming. You don't have to give us a month's notice. A day or two. They started pre-announcing inspections and now they said it's working a whole lot better."