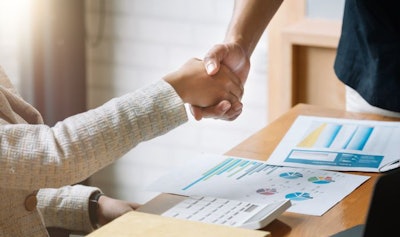 Valley Proteins will provide Darling with additional low-carbon feedstock to produce renewable diesel and potentially sustainable aviation fuel.
Darling Ingredients Inc. has agreed to acquire 100% of the shares of Valley Proteins Inc. for approximately US$1.1 billion in cash.
Valley Proteins operates 18 major rendering and used cooking oil facilities throughout the southern, southeast and mid-Atlantic regions of the U.S., and employs 1,900 employees and operates a fleet of 550 vehicles.
"We are pleased to add Valley Proteins to our global ingredient family and we expect this acquisition to be accretive post integration. In the evolving world of ESG and global decarbonization, Valley Proteins will supplement Darling's global supply of waste fats and greases. The new supply will now provide Darling with additional low-carbon feedstock to produce renewable diesel and potentially sustainable aviation fuel," said Randall C. Stuewe, chairman and CEO of Darling Ingredients. "Valley Proteins has a rich 70-plus-year history of providing essential services to the meat processing industry and restaurant locations and our teams will work diligently to complete this acquisition in a timely manner."
The closing of the transaction is subject to customary closing conditions, including the expiration of the Hart-Scott-Rodino waiting period.
Just last week, Valley Proteins' rendering facility in Linkwood, Maryland, suspended operations in response to an inspection report from the Maryland Department of the Environment (MDE) that listed numerous needed corrections. According to an MDE press release, the inspection report issued December 21 requires the company "to set forth planned actions to ensure that future operations will comply with discharge limits and permit terms. The proposal is subject to MDE review as the department and the facility work toward an agreement, in the form of a consent order, on moving forward."
And, in December 2019, Valley Proteins received a warning letter from the U.S. Food and Drug Administration (FDA) because of the presence of pentobarbital in its animal fat products. The FDA also said its inspection of the plant found violations of the its Current Good Manufacturing Practice, Hazard Analysis and Risk-Based Preventive Controls requirements for animal feed, causing the company's products to be adulterated.
Darling Ingredients is a global developer and producer of sustainable natural ingredients from edible and inedible bio-nutrients, creating a wide range of ingredients and customized specialty solutions for customers in the pharmaceutical, food, pet food, feed, industrial, fuel, bioenergy, and fertilizer industries.