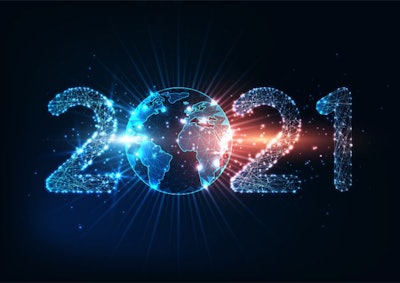 Product showcase highlights the latest animal feed industry technologies, feed additives
The COVID-19 pandemic forced the cancellation of many in-person trade exhibitions serving the global animal feed industry. The 2021 New Product Reveal aims to highlight the latest feed-focused technologies introduced to the market in the past 12 months or so. In a typical year, many decision-makers would have been introduced to these products by a sales representative in person or at a trade show, but, given the circumstances, instead Feed Strategy provides a comprehensive collection of the latest product and service offerings.

AdiFeed | adiCox APis
Concentrated mixture of natural ingredients containing phytoncides
Stimulates and support animals' natural resistance to bacterial and protozoan infections
Restores biological balance and improves proper functioning of gastrointestinal tract during and after infections
Stimulates natural immunity and productivity
Acts selectively in the digestive tract to stabilize epithelial cell membranes during diarrhea occurrences

Adiveter | Adipellet pellet binders
Increases productivity due to a better lubrication in all production process, increasing final yield output, reducing energy consumption and causing less wear and tear
Improves pellet quality and nutritional value
Binds ingredients and additives and holds its structure during all processes
Improves animal health due to the prebiotic effect, enhancing animal performance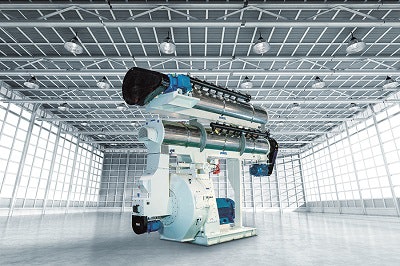 ANDRITZ Feed and Biofuel | Sprout gear-driven pellet mills with auto roll adjust
Now available with two or three roll options and auto roll adjust
External ARA with the strength of a hydraulic system yet the safety of pneumatics
Safer, cleaner operation that is more energy efficient and easier to maintain
Available on 26XW and 36XW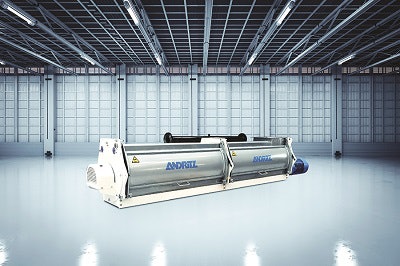 ANDRITZ Feed and Biofuel | CM-L Conditioner
New mixing shaft design allows the motor to be mounted on either the inlet or outlet end for installations with space restrictions
Now available with an IE3 direct drive motor to ensure unsurpassed energy efficiency
Paddle settings can be configured independent of the application to achieve top performance
New sealing system combined with automatic lubrication ensures service inspections are reduced from weekly to yearly
ANDRITZ Feed and Biofuel | Metris Vib condition monitoring
Save time and money by decreasing production downtime and avoiding costly equipment failures
Maintenance support system for preventing unscheduled maintenance and early warning to ensure availability of needed replacement parts
Condition monitoring via free mobile app and the Metris Vibe Dashboard cloud subscription for full access to collected data storage and analysis support
Easy to install and monitor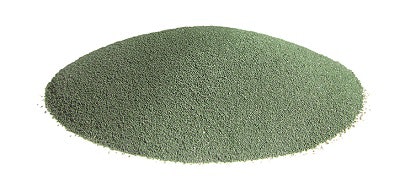 ANIMINE | ManGrin manganese
High concentration (75%), highly purified manganese
High flowability and safety standards
High stability
High bioavailability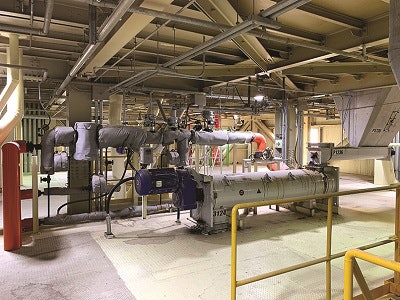 Armstrong Steam Harness
Offers real-time access to key parameters such as steam pressure, steam quality, steam consumption and more using an HMI with programmable PLC.
Allows you to determine optimum steam capacity and quality for a given formula
Boosts production and yield, reduces steam chokes, and cuts your product rejection rates
Ensure proper condensate drainage and delivery of dry, measurable, quality steam to pellet mill
or extruder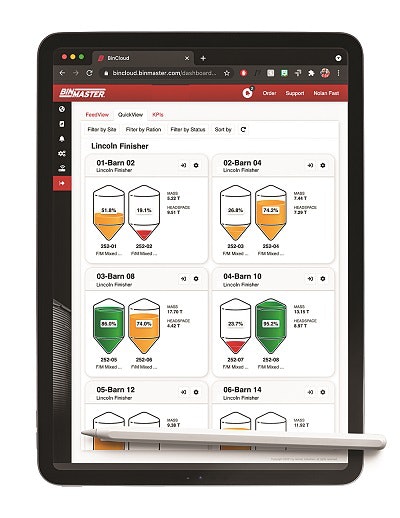 BinMaster | FeedView
View updated feed inventory on a phone, tablet or PC
Battery-powered level sensors take measurements automatically
Predict consumption, record and track use of medicated feed
Place orders directly with the mill and know when to schedule deliveries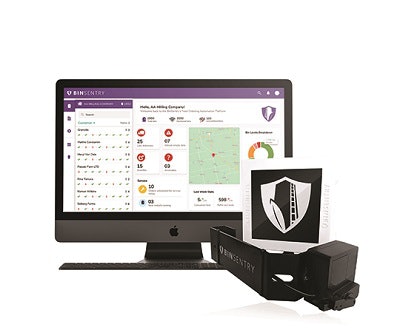 BinSentry | Feed Ordering Automation Platform
Reliable 3D sensor delivers accurate on-farm inventory level data
Centralized, intuitive software platform automates all your feed ordering, monitoring and tracking tasks on an easy-to-use dashboard
Platform can be used even if feed bins aren't equipped with our sensor
Integrates with many of the leading software that mills already use for efficient resource and production planning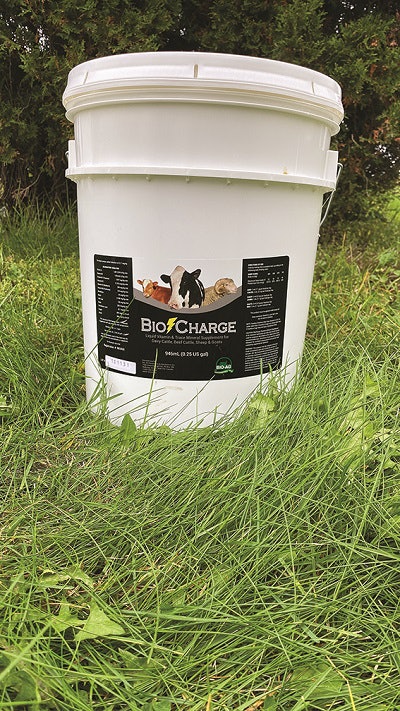 Bio-Ag Consultants and Distributors | BioCharge Liquid
Liquid vitamin and trace mineral supplement for ruminants
Water soluble ingredients
Safe for newborn calves
Palatable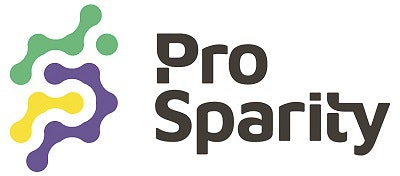 CBS Bio-Platforms | ProSparity multi-component protease
Strains chosen based on their specificity and binding affinity to plant and animal origin protein substrates
Significant levels of acid, neutral and alkaline protease activity helps maintain high protease activity in GI tract
Contains broad spectrum of endo- and exo-peptidase activities allowing for superior amino acid liberation and large protein hydrolysis
Can be used in conjunction with other enzymes, e.g. phytase and NSPase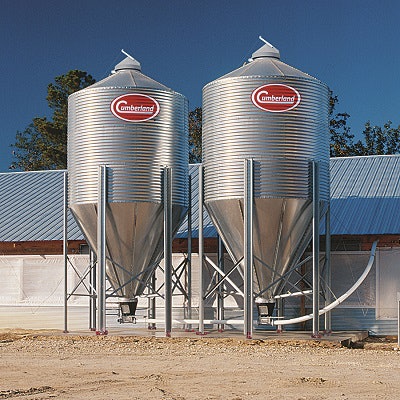 Cumberland | Bulk Feed Tanks
High tensile steel sidewall sheets are made with a G-90 galvanized coating for strength and durability. The 2 2/3″ wide by 1/2″ deep panel curvature is tooled and shaped in-house for easy assembly.
Hopper slopes are available in 60 degrees and 67 degrees in either a 16″ or 22″ hopper opening. Rounded corners and down-turned sealing edges add safety and promote a weather-tight fit.
Available in a 30- or 40-degree bin roof to adapt to any application. Roof panels are precision manufactured with die-form tooling to provide consistent quality.
A solid base of galvanized formed legs provides support for the tank's load and Cumberland feed delivery systems and accessories.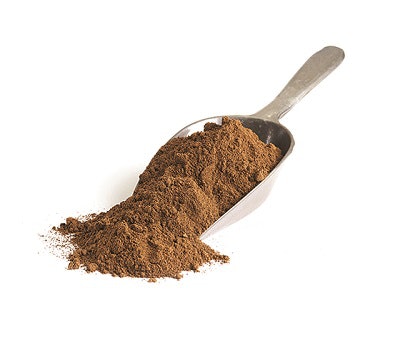 Enterra | EnterraProtein
Black soldier fly larvae (BSFL) renewable insect ingredient
High digestibility of protein and lipids, rich in prebiotics and has essential amino acids and other key nutrients
Low level of chitin, the insoluble fiber that makes up the exoskeleton of the BSF grub, has shown prebiotic and antimicrobial characteristics
Lauric acid, a medium-chain fatty acid that makes up 40% of the oil, has shown antimicrobial benefits

EW Nutrition | Ventar D
Phytogenic solution supporting gut health
Contains standardized amounts of selected phyto-molecules, having antimicrobial, antioxidant, and anti-inflammatory properties
Improves production performance in poultry and swine with optimal gut health which results in higher body weight, improved feed efficiency and better livability
Offers batch-to-batch consistency with standardized actives content; stable during high temperature and longer conditioning time pelleting and good flowability with uniform particle size
FRAmelco B.V. | FRA LeciMax
Improve nutrient efficiency
Facilitate nutrient digestibility
Optimize nutrient absorption with lysolecithins
Hamlet Protein A/S | HP FiberBoost
Next generation natural fibers combining insoluble fibers with soluble fiber and prebiotic carbohydrates to stimulate early gut development through synergistic pathways between gut and microbiota
Reduces protein fermentation
Low viscosity

Kerry | Everwell PT100
Postbiotic technology derived from a proprietary dry, cultured whey
Supports gut health by modulating intracellular cyclic AMP signaling pathways controlling gut water/electrolyte exchange across the gut lumen
Part of an antibiotic-free nutrition strategy to help challenged birds maintain healthy gut function
Product efficacy does not depend on microorganism survivability
Works by offering the functional molecules directly to provide a more targeted response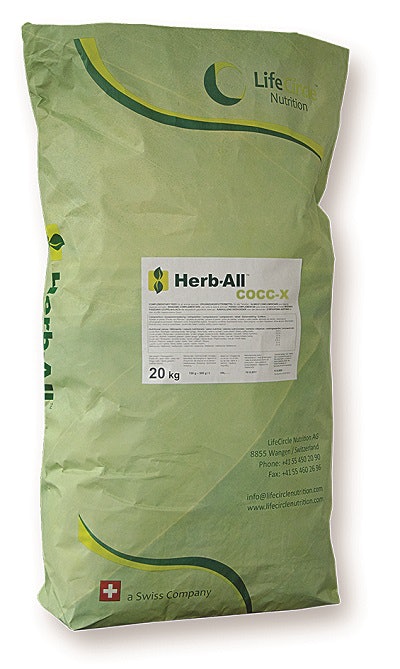 Life Circle Nutrition AG | Herb-All TMCOCC-X
Natural replacement of coccidiostats
Pure herbal solution without any extracts
No chemical substances
No withdrawal period
Liptosa | MasterCa
Supply of calcium with excellent bioavailability and assimilation of the mineral
Provides high-quality nutritional fiber that helps to improve feces consistency and reduce constipation
Plants with recognized galactagogue properties that stimulate colostrum and milk production
Botanicals with beneficial effect on liver functioning, reducing the risk of subclinical ketosis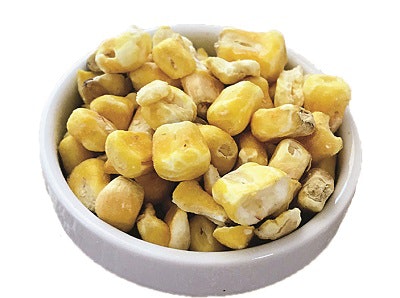 Limagrain Ingredients | PRESCO Tasty Corn
Solid for first feeding of calf
Optimal for muesli and mash
Naturally rich in available energy (gelatinized starch) and fermentable fibers that stimulates the intestinal fermentation, facilitating the development of the rumen
Palatability promotes animal growth at a lower cost
Stable grain structure which does not crush during mixing step, with a low abrasion compared with corn flakes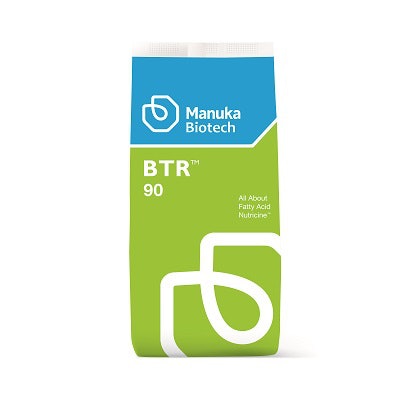 Manuka Biotech | BTR 90
90% partially coated sodium butyrate takes care of the entire gastrointestinal tract
Butyric solution with one additive can use throughout the bird's lifecycle
Lower inclusion rate, i.e. 300 gram/ton for poultry diet and 500 gram/ton for aquafeed
Crystalline matrix with interwoven structure enables improved coating ability when forming slow-release products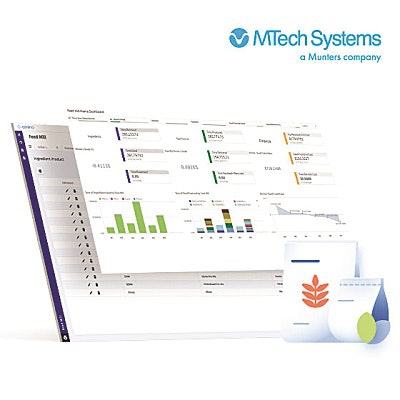 MTech Systems | Feed Mill Management Solution
Tie all mill data from accounting to sales, to production, and inventory data to feed production costs for faster optimization
Physical inventory input to calculate shrink units and their financial impact weekly
Pre-emptive feed ordering based on calculated consumption rates for different animal types and seasons
Provides full visibility and traceability to show you what steps should be prioritized to improve your sustainability program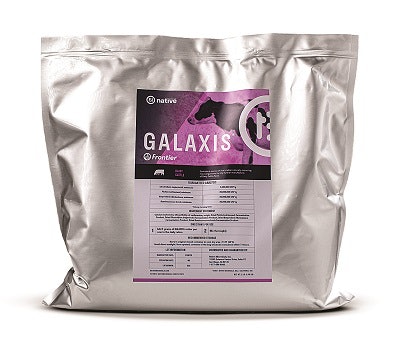 Native Microbials | Galaxis Frontier
First and only product comprised of four microbes that exist naturally in the bovine rumen
Optimizes digestion for more energy from any ration
Patented preservation and encapsulation technology stabilizes and preserves live microbes
No refrigeration required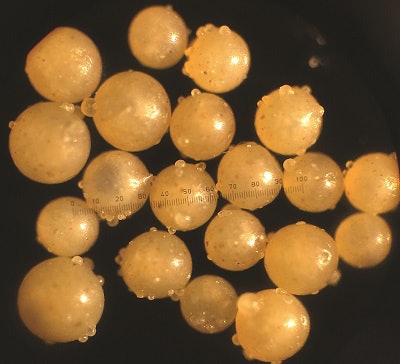 NUQO | NUQO NEX
Alternative and sustainable solution to support gut health, improve feed efficacy and boost performance of broilers
First micro-encapsulation of phytogenics and phycogenics (plant and seaweed extracts), with high concentration and stability, and an optimal controlled release thanks to cutting-edge technology
Consistent efficacy to improve performance of broilers, in university trials or field experiments
Sustainable growth promoter to increase feed efficacy and reduce feed cost for poultry

Novus International Inc. | GRAINZYME PHOS
First commercially available feed enzyme for swine and poultry produced through INTERIUS Technology, where protein (in this case, a phytase) is expressed inside a kernel of corn
GRAINZYME PHOS corn simply replaces an amount of traditional corn in the diet and can be pelleted or used in mash diets according to the product's directions of use or per the recommendation of a qualified nutritionist
Reduces the need for supplemental inorganic phosphorus and can improve the nutritional value of feedstuffs
Minimum phytase activity of 5,000 FTU/g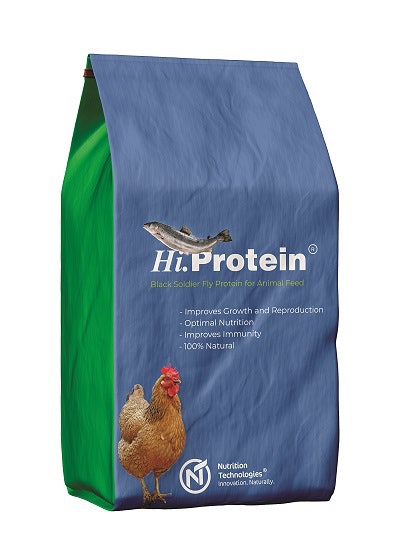 Nutrition Technologies | Hi.Protein
Black soldier fly (BSF) protein flour, rich in key amino acids and highly digestible
Natural multiple antimicrobial properties, such as peptides and lauric acid
Sustainable substitute for fishmeal or soybean meal in livestock, pets and aquafeed
Enhances growth performance, survival rate, feed intake and improves FCR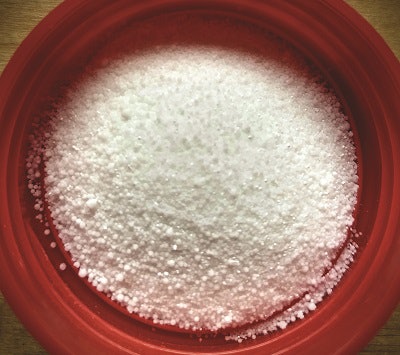 Palital Feed Additives B.V. | AveMix MC12
Synergistic combination of encapsulated free lauric acid and of monoglyceride of lauric acid
Slow-release effect for a liberation in the small intestine, where the impact of pathogenic bacteria is the greatest
Selective and specific inhibition of Gram-positive pathogenic bacteria, like Streptococcus spp. or Staphylococcus spp.
Proven effects in delivering a better uniformity and health of animals while ensuring optimal performance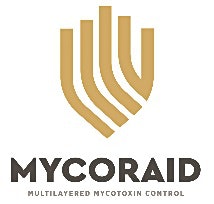 Patent CO | MycoRaid multi-layered mycotoxin control
Specially selected minerals for enhanced adsorption of polar and nonpolar mycotoxins, endotoxins and algal toxins
Bacillus sp. for biotransformation and bioremediation of mycotoxins
Yeast cell wall components support immune function
Herbal extract for hepatoprotective effects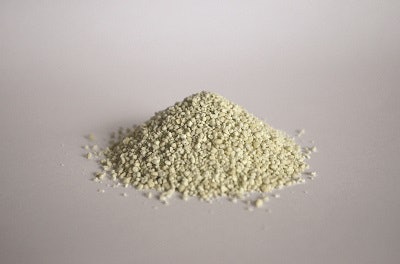 Phosphea (Timab Industries) | MAP for Ruminant
A feed-grade raw material that improves ruminal fermentations, by providing simultaneously 26% phosphorus and 11% nitrogen
Brings high water-soluble phosphorus making it available for ruminal bacteria
Brings non-protein nitrogen to partially replace soy intake, saving formulation cost
Two proposed particles sizes: 2-1.25 mm and <0.5 mm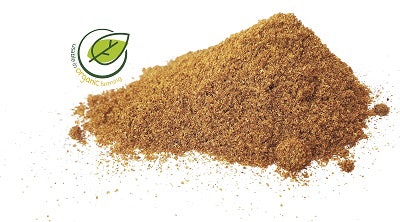 PHYTOSYNTHESE | Phyto aPiGut
Natural solution to support the digestive system at piglet weaning, but also during sensitive phases of fattening
Contains a blend of essential oils, selected for their bacteriostatic activity, as well as a combination of PhytoLanka turmeric and flavonoids, which helps preserve the integrity of the intestinal epithelium
Targets pathogens but spares the beneficial microbiota and contributes to maintain digestive balance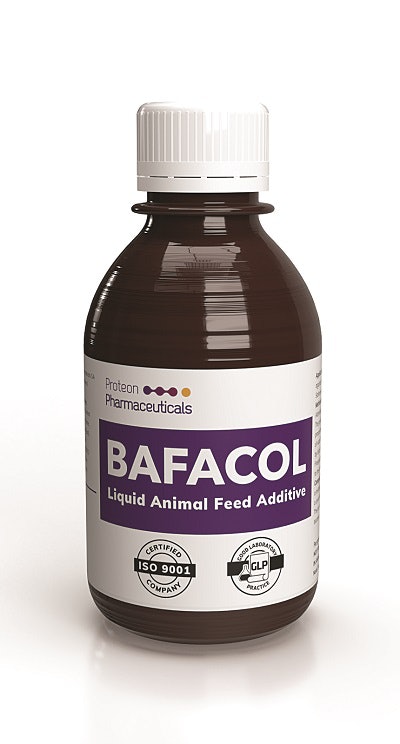 Proteon Pharmaceuticals S.A. | Bafacol phage
Helps reduce mortality
Helps reduce the unnecessary use of antibiotics on the farm
Supports birds' health, production performance and feed conversion ratio
Helps to reduce the use of antibiotics on the farm and does not create antibiotic resistance

Quality Technology International Inc. | Q-Biotic 3DP
Multi-strain probiotic for poultry and swine feed applications
Combination of three select, highly active and stable Bacillus strains
Available in concentrated form (Q-Biotic 3CP)
Designed for high performance under low- and high-challenge animal production conditions

Quality Technology International Inc. | BacPack Q3+1
Highly active synbiotic for poultry and swine feed applications
Combination of a select three-strain Bacillus probiotic (Q-Biotic 3DP) and a highly functional prebiotic (IMW50)
Synergistic probiotic-prebiotic combination
Designed for improving food safety and high performance under low- and high-challenge animal production conditions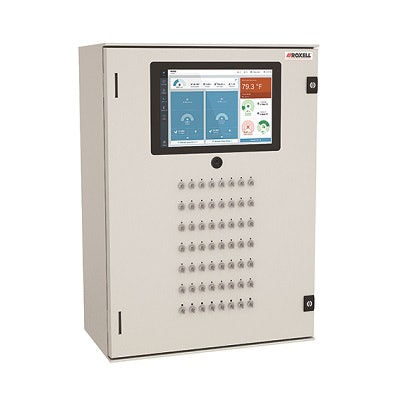 Roxell | iQon
Full house computer for poultry houses
Extensive functions and options for each of the four processes: feed, water, heating and ventilation
State of the art and user friendly
Controls the house climate and have limited basic functions for feeding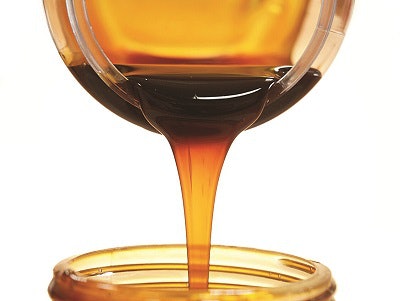 Thew Arnott LLC | LeciTAs series lecithin blends
Improve the digestibility of fat and fat-soluble vitamins as well as providing essential fatty acids
Phospholipids supply phospholipid-bound choline and inositol
Surface active properties allow for emulsification of the lipophilic feed components
Enhance instantizing and wetting properties of feed powder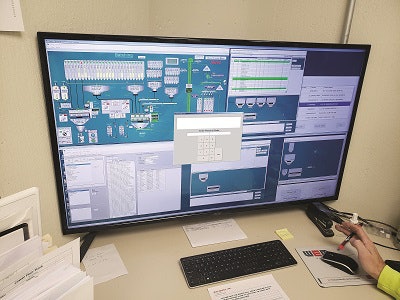 WEM Automation LLC | Advanced Control System Security
Control and track individual users by functional area, task and approval level
Logged documentation to support internal and external audits
Track approvals and overrides
Audit reports show time, PC origination, user and function when a successful login is completed