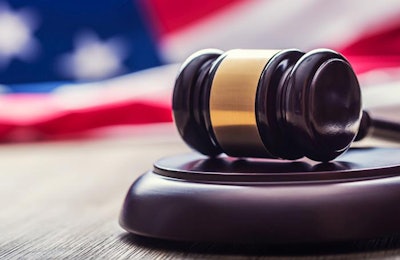 Company says it should have been paid US$25 million under crime loss policy
Cargill is suing an insurance company it says should have covered some of the losses the company experienced in an employee fraud scheme, according to a report.
Cargill said in a lawsuit filed November 24 in U.S. District Court in Minnesota that National Union Fire Insurance Co. of Pittsburgh should have paid out under a crime loss policy. Cargill said it was covered for up to US$25 million under a policy at the time the fraud scheme was discovered in 2016.
In the fraud case, Cargill employees Michael A. Kennedy and Choung "Shawn" Nguyen were involved in an extensive bribery and kickback scheme that defrauded the company, the U.S. Department of Justice (DOJ) said at the time. According to allegations, Kennedy was a senior employee within Cargill's division of strategic sourcing. Nguyen was a procurement manager within the same division and reported to Kennedy. Brian Ewert was co-owner and primary sales representative of WDS Inc., also known as Women's Distribution Services Inc. (WDS), a South Carolina-based company that provided non-raw materials and services to Cargill and its affiliates.
The DOJ said that, according to allegations in the indictment and information contained in filed court documents in related cases, from 2009 to 2016, Kennedy conspired with Ewert, Nguyen and others to carry out a fraudulent bribery and kickback scheme. The indictment alleged that, during the course of the scheme, Ewert provided Kennedy and Nguyen and other Cargill employees with more than US$1 million in cash, gifts and vacations, in exchange for them, among other things, putting the interests of WDS, and other companies Ewert controlled, ahead of Cargill's, including by helping to conceal the fact that WDS was overcharging Cargill.
In November 2019, Ewert, Nguyen and Jennifer Maier, the co-owner and CEO of WDS, pleaded guilty and were sentenced to 60, 41 and 24 months in prison, respectively, for defrauding Cargill. Kennedy was indicted in February on conspiracy and wire fraud charges.
Cargill said it calculated the total loss from the scheme at US$44.7 million. It said the insurer has not paid out any losses and is in breach of contract. Cargill is seeking the US$25 million that it said was covered by the insurance policy, along with other damages.