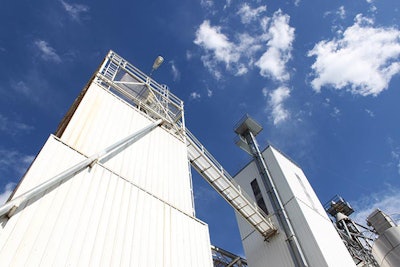 United Kingdom-based feed company ABN has earmarked a site in a Suffolk town for its new state-of-the-art feed mill.
The U.K.'s largest poultry and pig feed company has announced plans to build a new production facility at a British Sugar factory in eastern England.
As well as potentially transforming the nation's feed sector, this latest investment is expected to stimulate employment and economic opportunities in the town of Bury St. Edmunds, reports East Anglian Daily Times.
British Sugar and ABN — which is part of AB Agri — are entities belonging to Associated British Foods (ABF). A multinational, ABF has widespread business interests. Operating across several countries, these include groceries, sugar, ingredients and retail, as well as livestock feed manufacturing.
While planning for the new factory is yet to be approved, the company reports that initial discussions with the local authority have been positive. It added that a detailed proposal will be submitted early in 2022.
According to the company, proximity to many of the country's pig and poultry farms makes Bury St. Edmunds a prime location for the new mill.
"We are intending to build the U.K.'s most efficient compound animal feed mill," said chief executive of AB Agri, José Nobre. "Not only that, but the mill will also deliver improved animal feed quality, improved reliability, plus greater traceability."
In time, ABN will consider closing its current feed mill in the town when the new facility is fully operational.
In February, ABN announced the intention to build a new animal feed mill in the east of England. With an annual capacity of one million metric tons, it was planned to have state-of-the-art features, Furthermore, it would help to supply the country's growing demand for high-quality sustainable feeds.
At the time, the firm said its existing facility in the area was reaching production capacity.
Further investment in British feed production
In July of this year, another U.K. feed company was granted approval for the construction of a new feed mill. For its proposed facility, 2Agriculture had its plans approved by the local authority in the neighboring country of Norfolk.