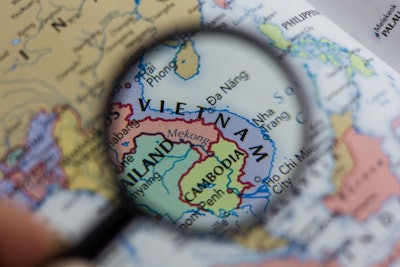 Companies also enter into strategic supply agreements for feed and pigs
De Heus Vietnam will acquire 100% of Masan Group's feed-related business, MNS Feed, pending regulatory approval, the company said.
The feed business of MNS Feed covers 13 animal feed mills and one premix plant, with a total combined production capacity of nearly 4 million metric tons, strengthening De Heus' position in Southeast Asia's largest animal feed market. As part of the transaction, De Heus and Masan have also entered into multiple long-term strategic supply agreements for the supply of feed and pigs by De Heus to Masan.
The transaction allows both companies to optimize and drive productivity of Vietnam's 3F (feed-farm-food) animal protein value chain, by leveraging on each respective parties' strength and capabilities.
The acquisition of MNS Feed supports De Heus' focus on and ambition to offer high-quality nutrition, genetics and farm management solutions to the Vietnamese market.
De Heus strives to offer its feed customers a secure selling market and the possibility of participating in a professionally coordinated value chain. For this reason, as part of the transaction, De Heus and Masan MEATLife (MML) have agreed on numerous strategic supply agreements, including a multi-year pig supply contract allowing De Heus to supply MML with a steady flow of healthy, high-quality pigs sourced from its feed customers, leveraging the strategic partnership De Heus has developed with Topigs Norsvin, one of the world's leading swine genetics companies. This cooperation further validates the parties' joint commitment to professionalize the farming sector and drives productivity in the entire animal protein value chain.
The combined feed organization of De Heus and MNS Feed will become the largest animal nutrition company active in the Vietnamese independent feed market. The combination will bring together the rich history, knowledge and expertise of both organisations: De Heus' more than 100 years of nutritional experience and more than a decade of dynamic growth in Vietnam, and MNS Feed as a pioneer in animal nutrition with successful heritage brands.
In May, Bloomberg reported that Masan Group was looking to raise up to $1 billion for its animal feed unit, and that it was exploring options including a sale.