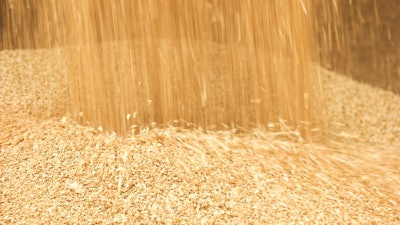 Equipment damaged but no injuries reported at feed mill in Maryland
Mountaire Farms is investigating the collapse of a grain silo at its feed mill in Westover, Maryland.
According to a report, the collapse happened on October 11. A company spokesperson told Feed Strategy that the facility remained closed on October 12 as cleanup continued. No injuries were reported, but a grain dryer and wet storage tank were damaged, the spokesperson said.
Photos of the collapse from news outlet Delmarva Now show a silo collapsed with a large amount of grain spilled onto the ground, and damage to an adjacent building, as well as a tractor-trailer and other equipment, that appears to have been caused by the spilled grain.
According to Feed Strategy's Top Feed Companies database, Mountaire Farms Inc. is a family-owned and -operated vertically integrated poultry company founded in 1914. The company employs more than 10,000 people. In 2020, the company produced 2.8 million metric tons of feed at its six feed mills.