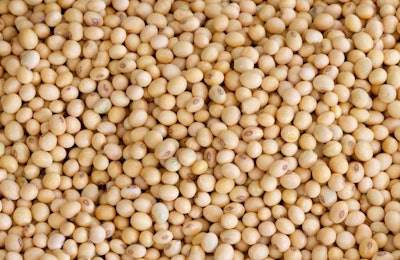 New facility will process soybeans and produce soybean oil, meal, lecithin and hulls for feed production
Cherkizovo Group plans to build a RUB13.8 billion (US$183 million) high-protein oilseed processing plant in the Lipetsk region of Russia.
The company said in a press release that it had signed an investment protection and promotion agreement, along with the Russian Ministry of Economic Development and local authorities.
The project will be implemented in two stages. The investment phase is set to be completed by mid-2022, at which time the oil extraction plant will be brought online. The second stage, which is slated to run until late 2033, will see the construction of infrastructure, including a railway line to and from the facility. By this point, the plant will have reached full processing capacity.
The new facility will process soybeans and produce soybean oil, meal, lecithin and hulls with an estimated annual processing capacity of up to 480,000 tons per year. Once launched, the facility will create approximately 100 new jobs in the region.
The plant will be constructed within the boundaries of the Yeletsprom special economic zone located in Yelets, the second largest city in the Lipetsk Region. This territory boasts advanced transport infrastructure and an excellent location in close proximity to a railway hub and the M4 (Don) Federal Highway. Production facilities constructed at Yeletsprom are eligible for several tax benefits and state support in the form of subsidized interest rates on bank loans.
According to Feed Strategy's Top Companies directory, Cherkizovo Group, one of Russia's largest producers of meat products, is among the country's largest feed manufacturers. Its nine feed mills are located in the Penza, Voronezh, Lipetsk, Moscow, Bryansk and Vologda regions of Russia. Cherkizovo Group is a public company traded on the Moscow Exchange.
The company recently reported increased production and sales year-on-year from all its meat divisions as well as for processed meat products.