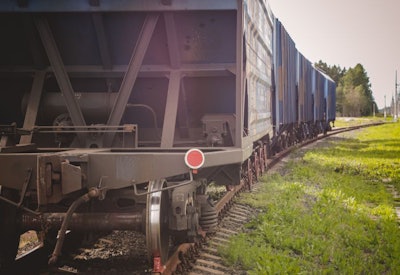 Soybean processor and egg producer will build 4 new tracks, install new equipment
Soybean processor Boyd Station will use a grant to expand its rail infrastructure in Northumberland County, Pennsylvania, according to a report.
The US$2.6 million in state grant money will be used to construct four new rail tracks and install new unloading equipment. The project will create 30 new jobs in addition to the company's 50 existing employees.
"The construction is going to allow us to handle increased carloads and unit trains," said Bryan Cotner, Boyd Station president, in the report, adding that 25,000 trucks will be replaced with rail freight over the next five years.
"In general, the project will allow us to continue our core mission of strengthening Pennsylvania agriculture and specifically support the rapid growth of organic poultry, egg and food production in Central Pennsylvania," he said.
Construction is expected to begin this spring and be completed in the fall.
Based in Danville, Pennsylvania, Boyd Station includes a corn and soybean farm, egg layer operation, grain merchandiser and soybean processing facility.
In mid-January, Pennsylvania Gov. Tom Wolf announced the approval of 26 rail freight improvement projects that will enhance freight mobility while creating or sustaining more than 200 jobs across Pennsylvania.
"Investing in our states rail system creates jobs and supports efficient freight travel," Wolf said. "These investments help us build a world-class infrastructure system and support the business community."
The State Transportation Commission approved US$31.3 million for the projects through the Rail Transportation Assistance Program (RTAP) and the Rail Freight Assistance Program (RFAP).
Pennsylvania has 65 operating railroads, which is more than any other state.