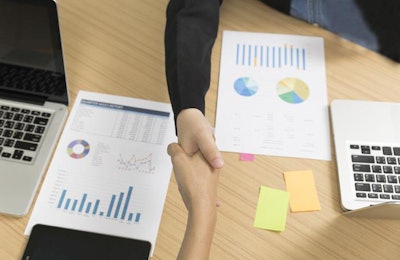 Deal to acquire 43 companies will require shareholder approval
Charoen Pokphand Foods PCL (CPF) will acquire the swine business of Chia Tai Investment Co. Ltd. (CTI), pending shareholder approval. CTI is an indirect subsidiary of CPF, via C.P. Pokphand Co. Ltd (CPP).
The proposal will integrate CTI's feed production in China with its swine business. CPF would acquire 43 companies in CTI's swine business through new shares allocation as payment to Chia Tai Animal Husbandry Investment (Beijing) Co., Ltd., a subsidiary of Charoen Pokphand Group. The 43 companies are worth US$4.21 billion, according to a CPF press release.
"Entering into this business will create business opportunity to CTI by penetrating more swine business with high growth potential like China," the press release said. "It is also a vertical integration of CTI to achieve integrated swine business from feed, farm and slaughter, throughout processing. This strategy will encourage the company better address market changes as well as to combine expertise across the value chain and further its business expansion in the future."
Because of high pork prices in China, the deal will allow CTI to achieve higher profits from its swine business, and will increase its efficiencies. Pork prices have spiked since China first reported African swine fever (ASF) in its pig herds more than two years ago.
Because the deal is a connected transaction, it must be approved by small shareholders, which CPF will seek on October 27.
According to Feed Strategy's Top Feed Companies database, CP Group is a large conglomerate of food-related companies. Headquartered in Thailand, CP's international activities in poultry, pig and feed are organized in two ways: through whole or partial ownership in the company's 200 subsidiaries; or through CP Foods (CPF) — the group's main international feed player, with operations in 14 countries and worldwide exports. In 2019, the company produced 27.7 million metric tons of animal feed, making it the world's largest feed producer.