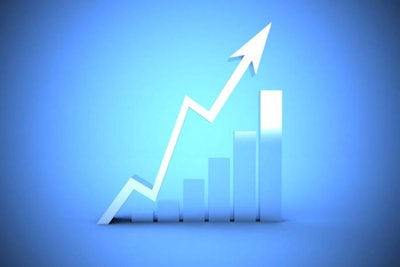 Vilofoss premix business recovered from challenging 2019
Danish cooperative DLG Group reported higher earnings and revenue in the first half of 2020.
In the first six months of 2020, DLG Group had a revenue of EUR3.4 billion (US$4 billion). This is an increase of EUR121 million compared with the first half of 2019. Earnings before interest, taxes, depreciation and amortization (EBITDA) was EUR89 million, which is an increase of EUR9 million compared with the same period last year. DLG shows good financial ratios with an equity of EUR823 million compared with EUR755 million at the half year results last year.
"Despite the fluctuations we saw in the world market as a result of the (COVID-19) pandemic, the underlying demand for the goods and products we deal with as a supplier of processed raw materials to the agricultural and food sector, sales and distribution of energy products and materials for the construction industry in Germany, has been largely constant," said Kristian Hundebøll, CEO of DLG. "It has been crucial that we have managed to maintain our normal cadence in production, logistics and customer service thanks to an exceptional performance from our many skilled and dedicated employees at home and abroad. They have made an extraordinarily great effort in an extraordinary time."
Agribusiness
In the first half of the year, the DLG Group's Agribusiness companies in Northern Europe realized a turnover of EUR2.2 billion against EUR2.1 billion last year. The revenue growth is based on good sales of the group's broad portfolio of agribusiness-related products. Total sales in the first half of the year show an increase of 13% compared with 2019.
"We have managed to maintain our high level of sales of compound feed and raw materials, which we increased significantly in 2019, and at the same time we have increased sales of seeds, fertilizers and plant protection products," Hundebøll said.
Premix & Nutrition (Vilofoss)
After a challenging 2019, the business area for production and sales of vitamins and minerals has had a satisfactory first half year with a positive development. The overall volume increase for the Vilofoss Group is 5% in the first half of the year compared with the same period last year.
"Especially in Vilofoss' large international markets, Germany and France, sales have increased, and we are also seeing a positive development in our joint venture in Russia, which we own together with the American company Alltech. Our exports, especially to the South and North American markets, has been negatively affected by the economic downturn caused by the COVID-19 pandemic, while the sales development in Denmark and Sweden is on a par with 2019," Hundebøll said.
A cooperative with 30,000 Danish farmers as owners, DLG is one of Europe's largest agricultural companies, according to Feed Strategy's Top Feed Companies database. DLG Group runs most of its feed business through its Premix & Nutrition wing, Vilofoss Group.