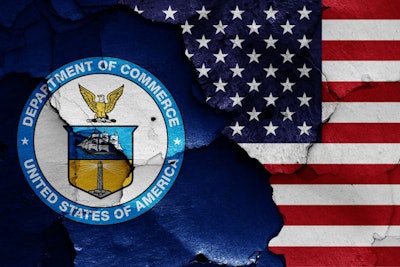 Novus filed petitions seeking investigations of methionine imports from France, Spain and Japan
The U.S. Department of Commerce has announced preliminary findings in response to methionine anti-dumping petitions filed by Novus International Inc. in July 2020.
Commerce's preliminary determination is that methionine imports from France, Spain and Japan have been illegally dumped in the U.S., according to a press release from Novus. This comes after a unanimous decision in September 2020 by the U.S. International Trade Commission (ITC) that there is reasonable indication that the U.S. methionine industry has been materially injured by imports sold by the three countries at less than fair value.
Novus' petition included information regarding the increase in methionine imports from 2017-19 that led to substantial price depression and harm to the domestic methionine industry, the company said.
"This preliminary decision confirms what we believed – that our industry has been harmed by unfair trade practices," said Ed Galo, Novus vice president and chief commercial officer – Americas. "Fair and competitive trade is critical to the health of our industry and all industries. Novus is grateful that the ITC and Commerce exists to ensure fair trade for all."
The final phase of the investigation is expected to begin in March and will conclude with the final determination regarding the injury or threat of injury to the U.S. methionine industry from unfairly traded methionine imports. If the ITC reaches a final determination that low-priced methionine imports have caused injury to the domestic industry and Commerce issues a final determination that France, Spain and Japan illegally dumped foreign products, importers from those countries may have to pay a duty on methionine imports, which would be collected by the government as a tax, according to Novus.
Illegal dumping of methionine in the United States at an artificially low price can hurt the U.S. agriculture industry. Access to domestically produced methionine is critical for U.S. animal protein producers. Illegal dumping can result in the reduction or elimination of domestic production. The animal protein industry benefits from having domestic and foreign supply options available.
"Dumping, as an illegal activity, is taken seriously by the international trade community and governments have processes in place to ensure proper investigations occur," the press release said.